Welcoming a New Beginning this CNY at the Curve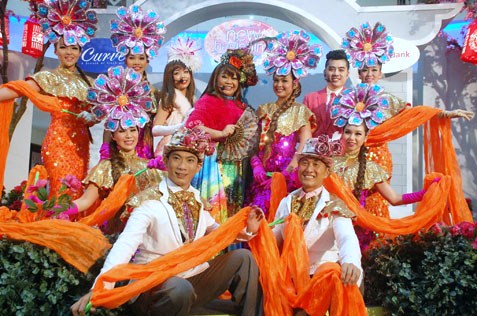 A New Beginning is the theme of the Curve shopping mall for 2014 Chinese New Year celebration.
The Curve centre manager Jazmi Kamarudin said the mall has lined up a host of performances and activities to entertain shoppers from now till Feb 4, 2014, alongside a beautiful cherry blossom garden at the Centre Court.
"Chinese New Year is a time for family and friends to be together for a grand celebration.
"At the Curve, we strive to provide memorable experiences for our patrons and we have put together this festive line-up of activities to usher in the Year of the Horse with good fortune and abundance," said Jazmi.
The highlight of the Chinese New Year celebrations is a specially-choreographed live musical show entitled A New Beginning which celebrates the advent of springtime and begin a new year with optimism by welcoming wealth, happiness and good health into our lives.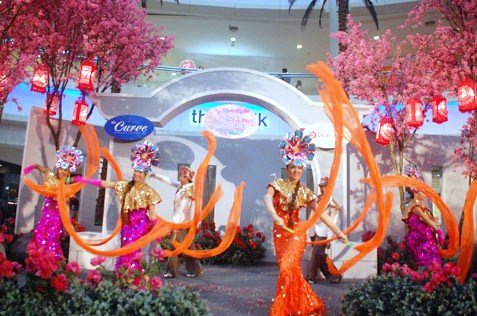 The Centre Court is decorated with cherry blossom trees in full bloom and lighted red lanterns suspended from the trees illuminate the pathway.
Other activities include acrobatic lion dance and dragon dance, Little Colours of Joy Children Dance, God of Prosperity walkabout and a variety of art and craft workshops to engage shoppers young and old alike as well.
Also not to be missed are the Eastern Harmony Trio and Rhythm of the Orient Trio acts, which are enthralling classical instrumental recitals taking place every evening throughout the campaign.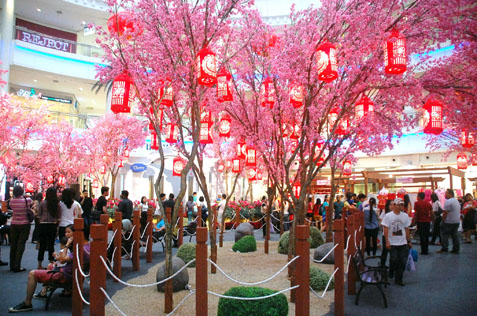 A special treat from the Curve is in store for shoppers who spend RM138 and above in a maximum of two receipts (OCBC Credit Card members just need to spend RM88 and above) will get an exclusive ang pow packet.
Those who spend RM388 and above in a maximum of two receipts (OCBC Credit Cardmembers just need to spend RM338 and above) will be rewarded with an exclusive Oriental Mug.
To find out more about the Curve's Chinese New Year campaign, contact the Curve's Customer Care officers at 03-7710 6868 or visit www.thecurve.com.my or the Curve's Facebook page at www.facebook.com/theCurveShoppingMall.