Best reactions as social media buzz after government bans Ultraman book
Still fresh from the recent 'kangkung' taunts and jokes, the Malaysian government is taken to task again by netizens over the ban of the Ultraman comic publication "Ultraman the Ultra Power yesterday.
"Ultraman" quickly became a trending topic on all social media sites rapidly following the comic book's ban by the Home Ministry for containing elements detrimental to public order.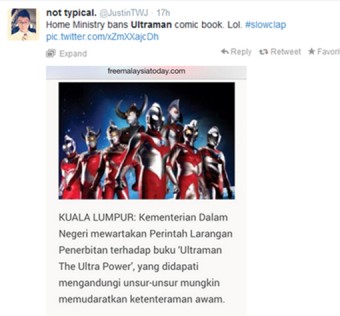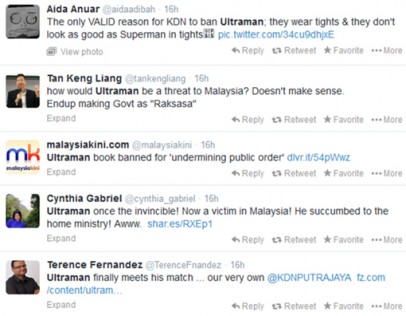 But to no avail, there was no elaboration given in the ministry's statement attracting more ridicule and leading many to speculate. It seems to be that the people will not be quiet until the reason of this situation is found out including Youth and Sports Minister Khairy Jamaluddin, Penang cheif Minister Lim Guan Eng and many famous Malaysian personalities.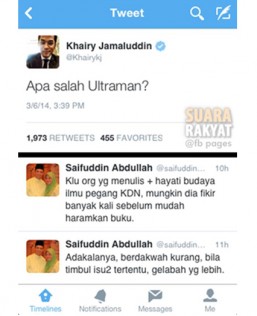 Many teasers and memes have been created on Facebook and Twitter on the peoples' view of why the comic was banned generated with humor and satire on the issue.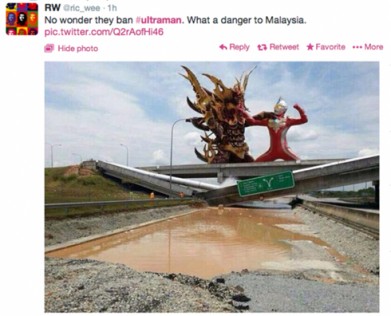 On Friday a statement from the Home Ministry confirmed that the ban was due to the use of 'Allah' in translated comic book could damage faith of Muslim youths and threaten public safety. Looks like Malaysia, has to find a new superhero to defeat monsters on the streets now.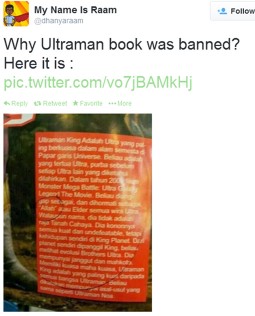 _________________________
All posted news on this website are written by ordinary citizens who were trained by CJMY. If you would like to contribute articles or videos of events that are happening in your community, please (CLICK HERE)
_________________________
For more updates, please like us on Facebook , and subscribe to our Newsletters