Day 3: Timeline of events dating from the disappearance of Flight MH370 till present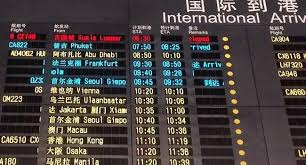 The search efforts entered its third day to locate Malaysia Airlines Flight MH370 which vanished from radar screens on a flight from Kuala Lumpur to Beijing. Investigators have still not found anything that could be parts of missing plane as the whereabouts of some 239 passengers on board still remains a puzzle. Here is a timeline of events:
SATURDAY 8TH MARCH 2014
12.41AM: Flight MH370 en route from Kuala Lumpur, MAlaysia to Beijing, China took off carrying 227 passengers including infants and 12 crew members.
1.22AM: Plane was supposed to transfer to Vietnam's Ho Chi Minh air traffic control but never showed.
2.41AM: Malaysian air traffic control in Subang lost contact with the plane after 2 hours after departure.
6.30AM: Expected flight MH370 did not land in Beijing as scheduled.
7.24AM: MAS released statement it had lost contact with flight MH370
11.14AM: MAS held a news conference confirming the disappearance of Flight MH370. The last point of contact with the plane was at 120 nautical miles east of Kota Bahru, in the South China Sea area bordering Vietnam.
1.41PM: State media reported Vietnam Navy said that MH370 crashed into sea near Vietnam's Toh Chu Island.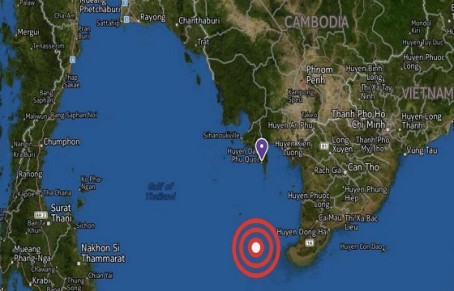 2.20PM: Unofficial reports in Vietnamese and Chinese media have quoted the Vietnamese Navy as saying that flight MH370 went down in the South China Sea. Rescue ships have been dispatched to the area, says Al-Jazeera
2.33PM: At the press conference held at KLIA, the claim of MH370 crashing was "not true", stated by Malaysia's transport minister.
3PM: The Malaysian Navy are in communication with its Vietnamese counterpart to verify reports of the sighting of the wreckage of flight MH370 near an island in southern side of the country
3.38PM: A Vietnam navy officer said, the plane "could have" crashed into the Malaysian maritime territory 153 miles off the coast of Vietnam's Tho Chu Island.
4.20PM: Vietnamese government confirms that flight MH370 disappeared in Vietnamese airspace.
6PM: Vietnam, Singapore, Phillipines and United States reported have joined Malaysia in the SAR
9.11PM: Vietnamese search team spotted 2 oil slicks in the sea off southern Vietnam.
10.46PM: Reports emerge that one passenger from Italy was not on the flight, his passport had been stolen in Thailand last year
SUNDAY 9TH MARCH 2014
12.04AM: Another reporting of a second passenger, from Austria with a stolen passport appeared not to be in the flight. Both the imposters bought their tickets from China Southern Airlines on a code share with Malaysia Airlines.
1.30AM: A team of 92 MAS personnel has landed in Beijing. The team of caregivers and volunteers dubbed GoTeam by MAS departed KLIA at 4.30pm on Friday will assist family members of the passengers
1.50AM: The Pentagon on Saturday dispatched a naval destroyer and a surveillance plane to aid in the search for the missing MH370 flight. US military officials said in a statement that the destroyer, the USS Pinckney, was en route to the southern coast of Vietnam to help search for the MAS jet that had disappeared in waters off Vietnam.
2.45AM: Malaysia's Maritime Enforcement Agency intensifies search operations off the Kelantan coast, where the missing plane was last spotted, after rescuers found a small piece of canvas floating there.
4.00AM: MAS' Executive Media Relations and Strategic Communications Malini Saudranrajan urged Malaysians and people worldwide to pray for flight MH370.
6.00AM: US officials said they are investigating terrorism concerns after two people listed as passengers on the missing MH370 turned out not to be on the plane and had reported their passports stolen
8.40AM: A Texas semiconductor firm said Saturday that 20 of its employees were confirmed passengers aboard a missing Malaysia Airlines jet that has abruptly vanished
10AM: A press conference Department of Civil Aviation director-general Datuk Azharuddin Abdul Rahman said the search and rescue mission to locate the missing Malaysia Airlines (MAS) flight MH370 has yet to produce any findings as at 7am Sunday
10.40am: The Department of Civil Aviation (DCA) announces it is conducting investigations of the two suspected holders of missing passports aboard missing Malaysia Airlines (MAS) flight MH370.
 11AM: Singapore sends two warships and a naval helicopter to help in the six-country search for the Malaysia Airlines (MAS) plane that went missing on Saturday.
11.20AM: Malaysian authorities are investigating the identities of at least two other passengers on the flight, in addition to two who were found to be using stolen passports, a security official said.
11.57AM:  The US government is sending a Federal Bureau of Investigations (FBI) team to assist in investigating the disappearance of  MH370.
1PM: 4 Navy ships, 13 from MMEA, one US vessel, 3 from China, Singapore, 5 Indonesian ships, one from Thailand involved in search
2PM: The two impostors who travelled on the missing Malaysia Airlines (MAS) flight MH370 using fake passports were captured on closed-circuit television (CCTV) at the Kuala Lumpur International Airport.
3.30PM: The RMAF confirmed the possibility that flight MH370 performed an air turn back. This was according to a recording captured on the military radar, said RMAF chief General Tan Sri Rozali Daud
4.37PM: An interfaith prayer session by various groups is held at held for the safe return of the passengers
8.30PM: DCA says efforts to find aircraft intensified and search areas expanded from 20 nautical miles to 50 nautical miles
8.35PM: DCA says debris found near a Vietnam island were not part of the aircraft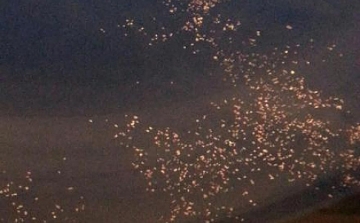 MONDAY 10TH MARCH 2014
9.07AM: Families of MH370 passengers from Beijing have arrived at KLIA
12.10PM:
– DCA says as of noon, MMEA has conducted a thorough sweep covering 50 nautical miles radius.
– As confirmed by DCA, 34 aircraft, 40 ships, hundreds of manpower and thousands of man hours spent in search of the missing aircraft
– Reports on finding a door of an aircraft is unverified and the Vietnamese confirm no such object or tail of aircraft is spotted
– MAS CEO says it has offered two next of kins of each passenger to be flown in today or tomorrow
– DCA says to release the pictures of the two passengers who used stolen passports; authorities must be referred to the investigators
– DCA says there is no time frame for the SAR operation to be called off and pledges to continue searching as long as possible
2.50PM: A man from Kelantan claims to have possibly seen the airliner, NST reports.
3.00PM: President Sheikh Khalifa bin Zayed Al Nahyan of UAE conveyed his sadness to the King Tuanku Abdul Halim Mu'adzam Shah and China's president Xi Jinping, Emirates News Agency reports.
3.20PM:
– Chemistry Department's director Ahmad Ridzuan Ibrahim, said the oil slick sample would undergo testing to ensure that the sample could be classified as 'mineral oil' typically used in aircraft fuel, Bernama reported.
– A second test will then ascertain the density of the oil, to classify it as 'light oil' or 'heavy oil', and the third test will reveal the exact category or profile of the sample whether kerosene, diesel or petrol.
4.30PM:
– Photographs of the two impostors who boarded with stolen passports have been released to intelligence agencies
– New Zealand  joins in the efforts to locate MH370.
– DCA confirms investigations are being carried out to verify reports of an object floating in the sea which resembles an inverted life raft.
5.40PM: China Airlines releases statement that they had received warning on March 4 claiming to provide intelligence on facing threat of terrorist attacks to Beijing airport. There are no indications to tie the warnings to the disappearance of MH370.
6.00PM: The test conducted on the oil slick sample showed that it was not jet fuel, but ship oil.
6.10PM: One of the imposter who got on board with stolen passports had been identified.
8.20PM: Ships have been deployed to south of Hong Kong to confirm that debris has been spotted.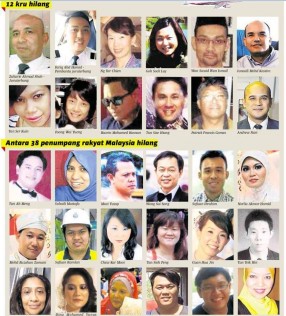 _________________________
All news posted on this website are written by Malaysians from all walks of life who are trained by Citizen Journalist Malaysia. If you are passionate about writing, photography or  video storytelling and would like to contribute you articles, photographs or videos of events that is happening in your community, please (CLICK HERE)
_________________________
For more updates, please like us on Facebook , and subscribe to our Newsletters