Australia's SummerNats to make debut at Sepang International Circuit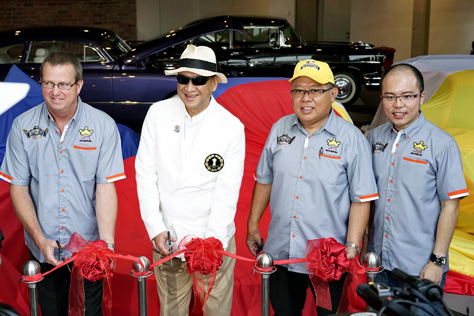 Malaysia is set to debut the first international show for Australia's biggest automotive event, Summer Nationals or SummerNats, at Sepang International Circuit over four days from Aug 29 to Sep 1, 2014 in conjunction with the 57th Merdeka celebrations.
JPM Motorsport, the event promoter, held a media launch of the inaugural SummerNats Malaysia event in Kota Damansara, Petaling Jaya on April 8, 2014.
SummerNats Malaysia sets out to emulate the high octane show in what will be the SummerNats brand's first ever foray outside of Australia.
"This is the first international debut for SummerNats and it's going to be big!" said JPM Motorsport founder J.P. Chin at the launch event.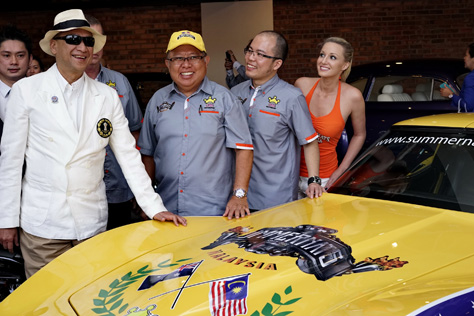 Also present were Tourism and Culture Minister Dato' Seri Mohamed Nazri Abdul Aziz, SummerNats Australia general manager Russell Avis, JPM Motorsport managing director TJ Chin, Sepang International Circuit CEO Datuk Razlan Razali and senior trade and investment commissioner for Malaysia and Brunei Susan Kahwati who is based at Australian High Commission, Kuala Lumpur.
Custom and collectible car and motorcycle lovers can look forward to the largest congregation of cars and motorcycles, which ranged from American and European classic, custom, hot rods, muscle and super cars to custom-made two wheelers and exotic super bikes.
One of the highlights of the event will be SummerNats Street Machine Parade that involves not only muscle cars, classic cars, supercars and sports cars but also all genres of motorcycles from choppers and super bikes, to sports bikes participating in a parade within and outside of the Sepang International Circuit.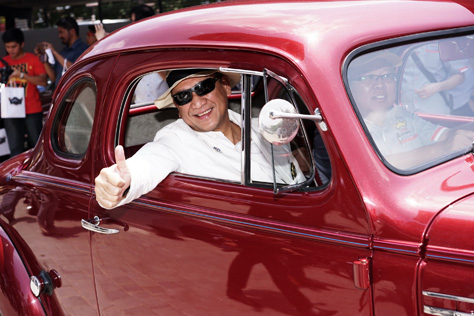 There will be a display of eight award-winning cars from SummerNats Australia, motor show, Ultra Racing Gymkhana challenge, Sepang 12-hour endurance race, as well as infotainment zone and special zone dedicated to aftermarket products and accessories.
There also will be a custom cars and custom bikes contest with contestants competing in 12 categories including for Best Local Custom Car and Best Local Custom Motorcycle.
Other highlights include a burnout contest for cars and bikes, a Malaysia Riding Tour for bikers and supercar gathering by Ferrari Owners Club Malaysia, Porsche Club Malaysia and Lamborghini Owners Malaysia.
Chin said the event caters not only for the enthusiasts but also to the entire families who are a proven success-formula for the last three years running when JPM Motorsport hosted the Malaysian round of Japan's Super GT Championship.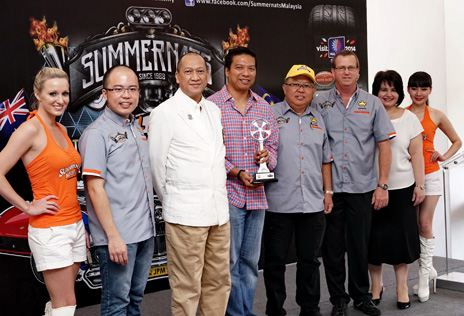 In line with making SummerNats Malaysia a truly family event, there will be a bazaar, food festival and special kids zone.
Tickets to SummerNats Malaysia are priced at RM100 each for all four days of the event and can be purchased online from JPM Motorsport and SummerNats websites or via appointed ticketing agents.
For more information about SummerNats Australia and what is in store for Malaysia, visit www.summernats.com.au and www.summernats.com.my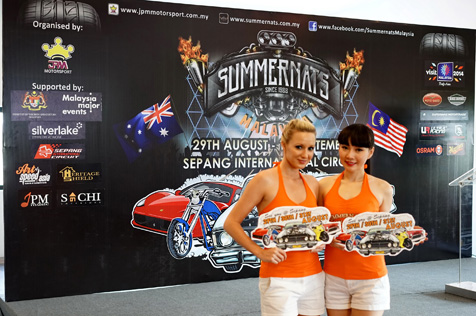 _________________________
All news posted on this website are written by Malaysians from all walks of life who are trained by Citizen Journalist Malaysia. If you are passionate about writing, photography or  video storytelling and would like to contribute you articles, photographs or videos of events that is happening in your community, please (CLICK HERE)
_________________________
For more updates, please like us on Facebook