Timeline: A tribute to the Tiger of Jelutong
Karpal Singh, the man dubbed "a friend to the oppressed and marginalised" was killed in a road accident in the early hours of Thursday, 17 April. Known as a fighter for just cause to the very end,  the veteran opposition politician and lawyer was survived by five children, four grandchildren, and his wife of over 40 years, Gurmit Kaur.
Below are some of the defining moments in the Tiger of Jelutong's illustrious career as a lawyer and statesman: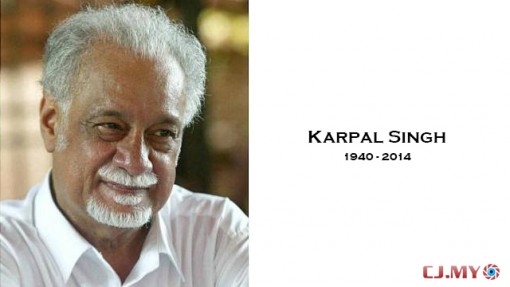 1940: Born in George Town, Penang on June 28 to Ram Singh, a Punjabi immigrant who was a watchman and part-time herdsman.
Unknown: Karpal attended St. Xavier's Institution and thereafter moved to Singapore to study Bachelor of Law at the University of Singapore. He served as president of the student's union during his time there Karpal was barred from the hostel for protesting against the university's decision to mandate the "certificate of political suitability" for enrolling students. He took seven years to finish the studies admitting it was was difficult as he was "playful and didn't attend classes."
1969: He was called to the Penang Bar and joined a firm in Alor Setar, Kedah.
1970:
Karpal started his own legal firm. Well-known for his expertise in the field of litigation, he has been praised for "defending the little man" and has been called "a friend to the oppressed and marginalized".
Joined the Democratic Action Party (DAP) after the racial riots on May 13, 1969 advocating the importance of a multiracial political party.
On July Karpal Singh married Gurmit Kaur. Karpal met her, while herding his father's cows when he was 16
1974: Karpal while on a visit to his ancestors' village of Samna Pind, in the Punjab region, his father was killed in an accident there forcing Karpal out of running for a parliament seat in Penang. Following persuasion, he contested for the Alor Setar parliamentary seat and Bandar Alor Setar state seat. He lost the parliamentary contest but won the state seat to become the first DAP candidate to win a seat in Kedah.
1977: Karpal managed to persuade the Yang di-Pertuan Agong to pardon a 14-year old Chinese boy sentenced to death for firearm possession.
1978: First elected to parliament, representing Jelutong in Penang. He would go on to hold the seat for 21 years until 1999. Won the Bukit Gelugor state seat as well.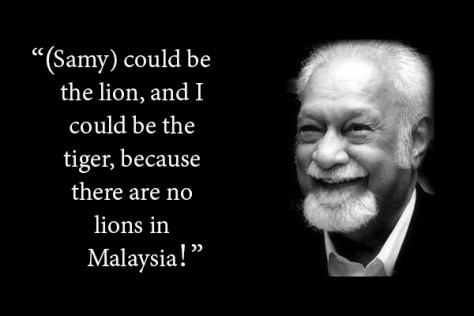 1985: He defended Kevin Barlow, who was sentenced to death for drug trafficking, and continued to defend his client after losing the court case in 1986. A prominent advocate for human rights in Malaysia, Karpal vehemently combated the death sentence in Malaysia. He has successfully defended at least 10 foreigners on serious drug charges which carry a mandatory death sentence.
1986: Karpal Singh filed a lawsuit against  Sultan Iskandar of Johor, on behalf of one of the allegedly assaulted men. He lost and the Sultan allegedly named one of his dogs after him.
1987:
He successfully appealed against the upholding of the death sentence on Lorraine Cohen and her son Aaron for heroin trafficking charges.
On Oct 27 Karpal, along other opposition politicians, were detained under the ISA until January 1989 during Operation Lalang for "inciting" racial tension.
1990: In a political rally in Sungai Pinang, Karpal reportedly made the "An Islamic state over my dead body" quote, leading his detractors to brand him as "anti-Islam". He continued to be a staunch critic against implementing Islamic laws, insisting that Malaysia is a secular country.
1992: Karpal Singh produced in parliament the alleged videotape of Deputy Speaker D.P. Vijandran acting in pornographic videotapes, and handed it over to Deputy Speaker Ong Tee Keat.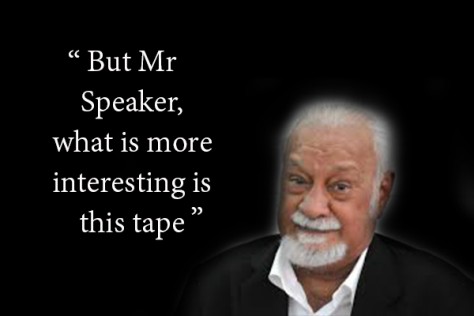 1993: Karpal Singh commented that "political life is not what it used to be in Malaysia," specifically criticizing Tun Dr. Mahathir Mohamad's restriction on media coverage of the opposition.
1995: In April DAP is defeated in Penang. The then-state chairman said the defeat did not mean the end of the opposition in Penang.
Karpal putting the defeat in perspective
1998: Karpal became the lead counsel for Datuk Seri Anwar Ibrahim after the former deputy prime minister was charged with sodomy.
1999: Karpal lost his Jelutong parliamentary seat in the general elections, a seat which he had held for 21 years.
2000: Karpal accused the authorities of poisoning Anwar charging "It could well be that someone out there wants to get rid of him… even to the extent of murder… I suspect people in high places are responsible for this situation". This led him to be arrested under the Sedition Act, the first against a lawyer in court.
2002: In February, Karpal  criticised the Singaporean government for banning Muslim female students from wearing headscarves. He was barred from practising in Singapore and was denied entry to the city-state to represent the students.
2004: After a hiatus from parliament, Karpal returned in the 2004 general election where he retained the Bukit Gelugor seat with a 1,261-majority seat victory. Karpal was appointed National Chairman of the DAP.
2005: Karpal was involved in a in an accident which left him paralysed from waist-down and wheel-chair bound. Despite this, Karpal continues his legal and political careers.
2008:
Marked a historic feat for Karpal and DAP which denied the ruling coalition Barisan Nasional (BN) a two-thirds majority in Parliament for the first time. Karpal impressed holding a 21,015-majority seat in Bukit Gelugor.
In June he received a death threat in the form of a bullet delivered to his law firm.

Karpal's response to the thugs who sent him death threat
2009: Karpal was charged for sedition a second time for questioning the involvement of the Sultan of Perak in the Perak Constitutional Crisis, saying the Sultan's move could be questioned in a court of law.
2010: As a leading opponent of the death penalty in Malaysia, nonetheless, in July he called for a convicted child rapists to be sentenced to death.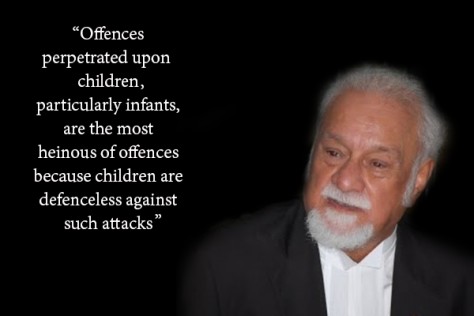 2014:
The Kuala Lumpur High Court ruled that Karpal was guilty of sedition for saying that the Sultan of Perak's involvement in the constitutional crisis in the state in 2009 could be questioned in a court of law. He was fined RM4,000. The ruling put his political career at risk. Karpal stepped down as DAP Chairman, pending the outcome of his sedition appeal.

After the High Court ruled that Karpal was guilty of sedition

 Karpal who was on his way from Kuala Lumpur to Penang to attend a court case was involved in an accident  at 12.40am. Karpal and his personnal assistant, Michael Cornelius, died at the scene of the accident while his son, Ramkarpal Singh and the driver was reported to be seriously injured.

Karpal during his last appearance at a Parliamentary debate at the Dewan Rakyat
_________________________
All news posted on this website are written by Malaysians from all walks of life who are trained by Citizen Journalist Malaysia. If you are passionate about writing, photography or  video storytelling and would like to contribute you articles, photographs or videos of events that is happening in your community, please (CLICK HERE)
_________________________
For more updates, please like us on Facebook