Great vibes abroad, culture not forgotten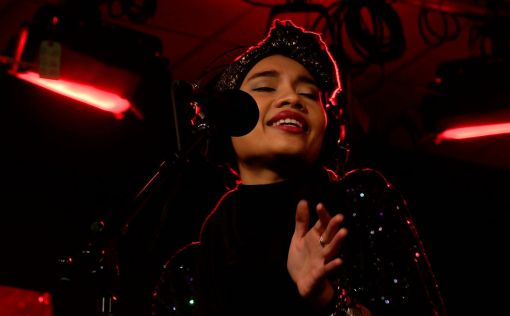 Music is one of the most influential tools of unity. It can heal, help, inspire and change an individual.
Likewise for Yuna, a Malaysian singer and song writer who has currently moved to Los Angeles (LA) to pursue her music career.
Her latest record, Nocturnal, finds the 27 year old amping up her pop sound with R&B and Malaysian influences.
In an interview with a Canadian radio station called Best of Q, radio announcer Jian Ghomeshi talks to Yuna about her background as a Malaysian and her dreams.
Yuna has stated that the move to United States was very important to her to become a famous song writer in the future. Songs in English hardly do well in her motherland where the national language, Malay is widely used.
"You can't really survive in Malaysia on English music and I just want my music to be heard", said the young musician.
Coming from a Muslim background, Yuna has attracted attention in North America as she presents herself with head scarf in public.
Wearing head scarf is not a norm in the Western pop music world except the fact that Lady Gaga wears it for shock value.
"I try not to think about it so much. I don't see it (head scarf) as a huge deal. I see myself just like a normal girl.
"I believe in something and it's a part of me.
"My main goal is to make music rather than performing. Ultimately, I want to be somebody and be able to work with other artistes."
Yuna started out as a solo MySpace artist in 2006, singing in both English and Malay. Her own composition, 'Dan Sebenarnya' is one of the songs that made her famous in Malaysia.
Yuna also mentioned that her family was a great support to her success especially her father, Dato Mat Za'raai.
She also insisted that the popularity she receives now has not gone into her head and she is still the same person. She enjoys the photo shoots as it comes with the job.
Catch the interview here.

_________________________
All news posted on this website are written by Malaysians from all walks of life who are trained by Citizen Journalist Malaysia. If you are passionate about writing, photography or  video storytelling and would like to contribute your articles, photographs or videos of events that is happening in your community, please (CLICK HERE)
_________________________
For more updates, please like us on Facebook