Safe to drink water from mining pool?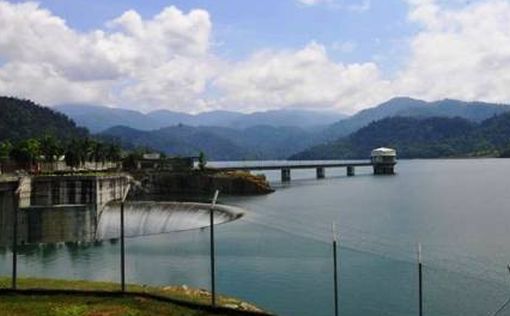 Consumers want Lembaga Urus Air Selangor (LUAS), the sole authority responsible for the safety and supply of raw water in Selangor to answer a few questions before giving the green light to use the water from mining pools in Bestari Jaya.
The evidence and proof surrounding the usage of the mining ponds were demanded by the Association of Water and Energy Research Malaysia (AWER) from LUAS assuring that the waters were 100% non hazardeous.
Below are some of the questions which were asked by AWER president S. Piarapakaran, that he felt the public should know from LUAS.
1- When exactly during the draught in March did LUAS release water from the mining pool into Sungai Selangor?
2- Was metal pollutants identified during the toxicity test on the water on the pools?
3- Was the volume of water suitable in diluting metal pollutants if they were present?
4- Was a test done on metal pollutants done when the waters were flowed through treatment plants before being released?
5- What were the parameters of Luas' tests?
6- How was the sampling done on 2 May executed? What were the accurate depths and location of water samples from the pool?
7- How actually would metal pollutants be treated by water treatment plant filters?
8- Explain the visuals that were taken recently that showed water flowing into the river from the pools if LUAS claims water were on released from the pools in March.
9- Can LUAS confirm that the water which is being channelled from Sungai Selangor which is being a storage would not the foundations of heavy metal sediments to be stirred up.
In answering these questions, LUAS have to secure formal data to support them so that the public would not be left in doubt, said Piarapakaran.
Datuk Seri Dr S. Subramaniam, said they would immediately stop the use of mining pools water if they are any traces detected.
_________________________
All news posted on this website are written by Malaysians from all walks of life who are trained by Citizen Journalist Malaysia. If you are passionate about writing, photography or  video storytelling and would like to contribute your articles, photographs or videos of events that is happening in your community, please (CLICK HERE)
_________________________
For more updates, please like us on Facebook