6 criteria for youths – PM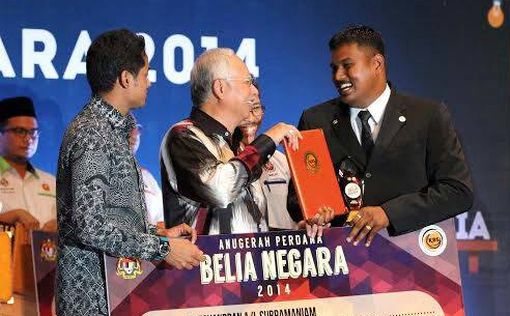 Prime Minister Datuk Seri Najib Tun Razak outlined six criteria that are important for the future Malaysian youths.
The six criteria are moderation, knowledge, skills, entrepreneurship, volunteerism, love for the nation and morality.
Knowledge and skills are vital because riches today also depended on 'raw materials' in the form of ideas, creativity and innovation.
"We also need youths who have an entrepreneurship culture because it is very important in developing and generating national riches," the PM said at the 2014 National Youth Awards ceremony on Thursday.
He said the next criteria was "wasatiyyah" or moderation because it was the best approach to enable youths to avoid extremism which was detrimental to the country.
"Youths must also be capable of avoiding being trapped in liberalism or pluralism," he said.
Najib said the spirit of volunterism which was becoming dimmer by the day was also essential to be instilled in the national effort to turn out a generation of successful youths.
Youths too, he said, must have a strong love for the country other than spiritual values.
"A strong patriotic spirit will be able to ward off unhealthy influences," he added.
_________________________
All news posted on this website are written by Malaysians from all walks of life who are trained by Citizen Journalist Malaysia. If you are passionate about writing, photography or  video storytelling and would like to contribute your articles, photographs or videos of events that is happening in your community, please (CLICK HERE)
_________________________
For more updates, please like us on Facebook