Sikhs charity walk from S'pore to Malacca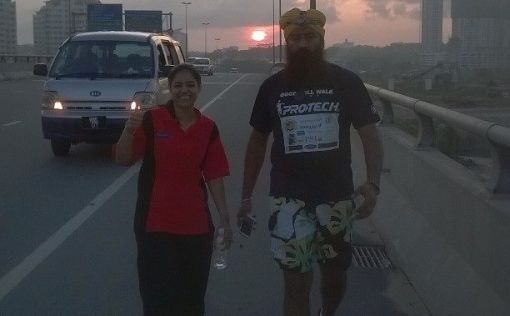 United Sikhs Malaysia, a non-governmental organisation from the local Sikh community, plans to undertake a 300km goodwill walk from Singapore to Malacca beginning Saturday until May 24.
Rishi Singh Randhawa, a radio deejay better known as "The Flying Singh", will lead the walk starting at 5 am from the Silat Road Gudwara Sahib in Singapore.
The goodwill walk also aims to raise awareness and funds for the Gurpuri Foundation.
Gurpuri, which means "Place of the Guru", intends to build a Sikh temple, a school and a home for orphans, widows, single mothers, handicapped children and the elderly on a seven-hectare site in Bentong, Pahang.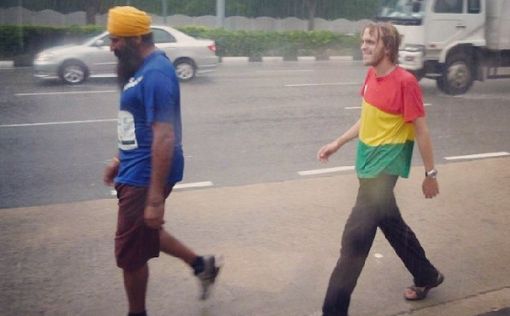 According to Rishi, they hope to raise a minimum of RM100 per km and we will walk for an estimated 10 hours a day for eight days.
There will be stops along the way, including gurdwaras (Sikh temples) in Johor Baru, Batu Pahat and Muar.
Rishi said the walkers hoped to reach Malacca Gurdwara Sahib at 6 pm on May 24 to coincide with the annual celebration of the late Sant Sohan Singh Ji, a renowned local humanitarian and community leader who had helped many Sikhs and non-Sikhs during his lifetime.
The goodwill walk organisers have also invited well-known Sikh kirtan or hymn singer Dya Singh, who is based in Melbourne, for the walk.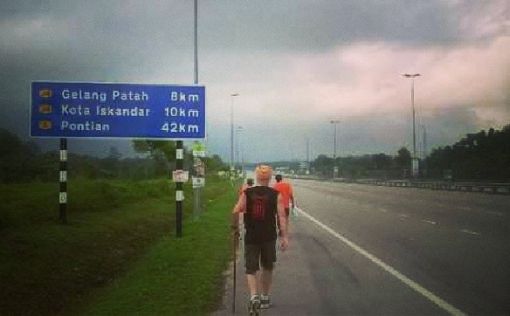 There will also be special prayers at the Malacca Gudwara Sahib for MH370 passengers on that day.
Rishi said UNITED SIKHS MALAYSIA had in the past raised funds for the victims of the tsunami in Acheh and an earthquake in Pakistan.
This year, they also hope to raise funds for children in Syria affected by the ongoing political turmoil in their country.
Follow their journey and donation details on Good Will Walk Malaysia Instagram.
_________________________
All news posted on this website are written by Malaysians from all walks of life who are trained by Citizen Journalist Malaysia. If you are passionate about writing, photography or  video storytelling and would like to contribute your articles, photographs or videos of events that is happening in your community, please (CLICK HERE)
_________________________
For more updates, please like us on Facebook