Good Samaritan transforms homeless man and finds his home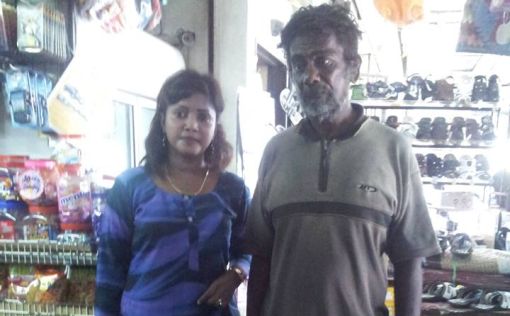 A homeless beggar was rescued from the streets by an unsung hero called Sarallah Subramaniam just recently at Jalan Pekan Lama, Sungai Petani, Kedah.
Thanggavallu A/L Varamuthu, 54, had been living in the streets begging for almost 4 years now. He was from Kemunteh, Pahang. He has a total of 4 children which are all married. He has no trace of signs or remembrance of his past.
"I found him in the streets begging for money. He was all dirty as he had not shower for 3 months. His pants were torn," said
Sarallah. Sarallah, 42, who couldn't bare to see the condition of Thanggavallu, bought him a proper meal before taking him to the barber for haircut. She then presented him with new clothes.
Sarallah's service did not just end there as she sent Thanggavallu to his hometown in Pahang to rejoin with his family.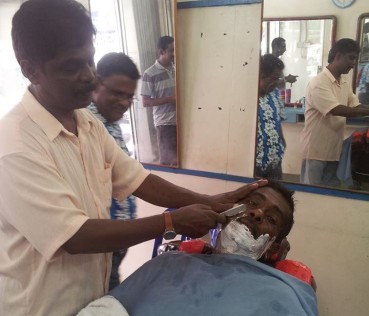 Sarallah was appointed by Dato' Seri Samy Vellu as Kedah's MIC Chief of Puteri in 2003. She had held that post for 15 years.
She was also the National Welfare Chairman for Puteri MIC from the year 2003 untill 2007. She had stepped down in 2007 as she went to further he studies in Perth, Australia in Socialwork and Councelling. She was there untill 2011.
She then had obtained a doctoriate in social studies from the International Open University in Sri Lanka. In 2011 after finishing her studies, she had rejoined MIC.
She held the job for the Secretary for Jerai Division. At the same time, she was also the State Entreprenuer for Wanita Negeri.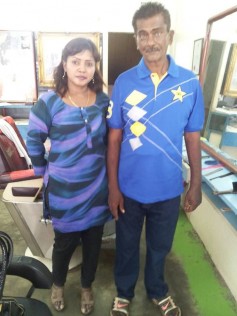 "This has nothing to do with my involvement in politics. Today I may have posts and tomorrow they can be taken away. But my contribution in social services will never be forgotten even after death. I want to be known forever as Sarallah the Social Worker," she added.
All news posted on this website are written by Malaysians from all walks of life who are trained by Citizen Journalist Malaysia. If you are passionate about writing, photography or  video storytelling and would like to contribute your articles, photographs or videos of events that is happening in your community, please (CLICK HERE)
For more updates, please like us on Facebook