More than 1000 cyclist help raise funds in Penang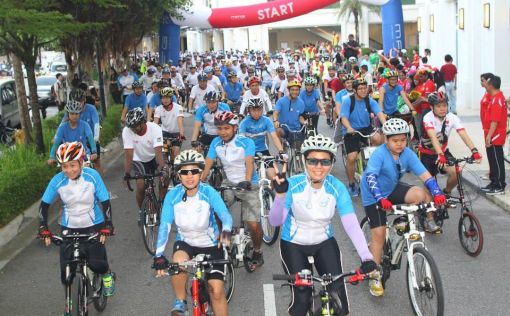 The enthusiasm and commitment of more than 1,000 cyclists of all ages to turn up at Straits Quay at the crack of dawn to help raise funds for charity was incredible.
The "Ride for Sight" is organised by St. Nicholas' Home, Penang together with G-Club Penang Cyclists and MPPP, and sponsored by Shell. The event raised RM70,000 for St Nicholas Home for the Visually Impaired (St Nick's).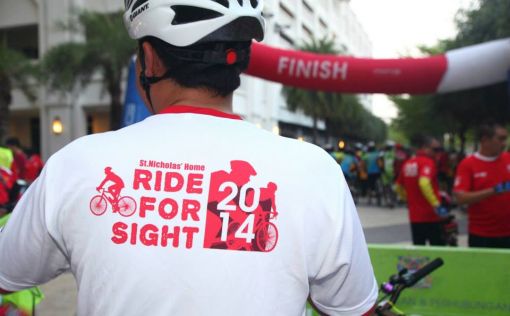 With adrenaline coursing through their veins, families, friends, avid cyclists and staff from Shell geared up for the ride, which took them on a journey to the Pulau Tikus area and back, covering a distance of 25km.
Joining them were 30 participants from St Nick's, who were accompanied on tandem bicycles by a sighted companion.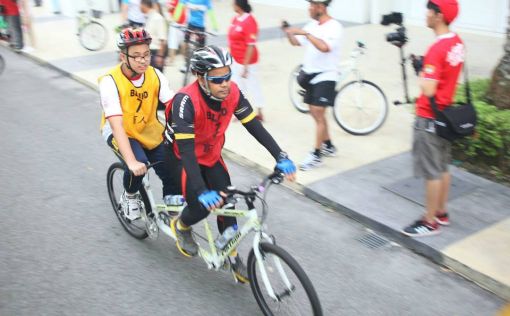 Halfway through, the riders from Shell made a brief stopover at the Shell Burmah Road for a cheque presentation.
Shell regional manager retail (North) Gerald Lim presented the cheque to St Nick's executive director Danial Soon.
________________________________
All news posted on this website are written by Malaysians from all walks of life who are trained by Citizen Journalist Malaysia. If you are passionate about writing, photography or  video storytelling and would like to contribute your articles, photographs or videos of events that is happening in your community, please (CLICK HERE)
________________________________
For more updates, please like us on Facebook