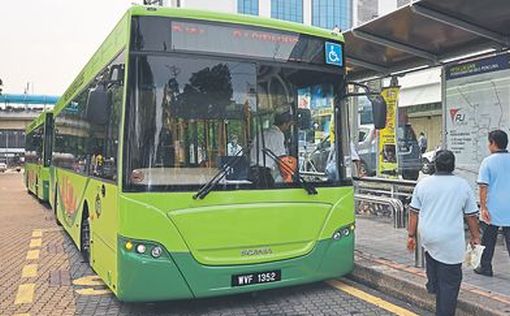 With the introduction of Petaling Jaya's Free City Bus (FCB), citizens now have an easy solution in cutting down travel costs.
"A person using this bus for travelling to work instead of driving would save up to RM 6.000," said Datuk Dr Marimuthu Nadason, president of Federation of Malaysian Consumers Association.
The math was done based on fuel pricing and parking rates.
He said with the increase of the cost of living, free public transportation is the best way in elongating household funds. People would now have extra savings from this free service.
"The free bus service was to shrink the income inequality gap and also increase the progress of people and induce social interaction among each other," said Petaling Jaya mayor Datin Paduka Alinah Ahmad.
She said this service would benefit the needy in tough economic times. It profits the senior citizens to go for marketing, hospital appointments and maintain social interaction without worrying about the cost.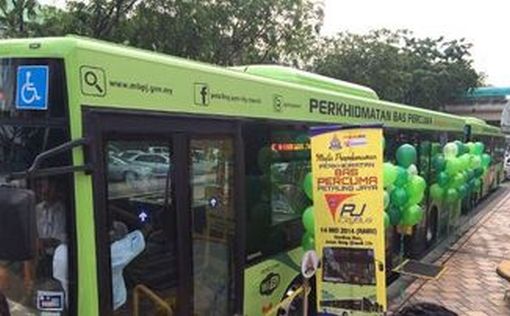 The FCB transportation is a partnership with RapidBus. Free transportation would invite people to hop on the bus daily.
"Approximately half of the PJ's population are made up of senior citizens. So instead of being caged up at home, they can venture with this form of transport," she said.
She said these buses are environmental friendly. They reduce the overall carbon footprint and noise pollution. In comparison to a car, a bus emits 162g less of carbon dioxide for a same journey. It substitutes 30 cars.
The bus drivers have agreed to accommodate to the schedule ensuring they arrive and stops on time with a 15- minute interval.
The route will be 28.2km starting from bus terminal in Jalan PJS 3/11 and will cover Kampung Dato Harun KTM station, Asia Jaya LRT and Sections 14, 16 and 17. Alternative areas include Universiti Malaya Medical Centre (UMMC) and PJ Old Town.
"The buses will start operating from 6am to 9pm daily so that everybody benefits from it," she said.
________________________________
All news posted on this website are written by Malaysians from all walks of life who are trained by Citizen Journalist Malaysia. If you are passionate about writing, photography or  video storytelling and would like to contribute your articles, photographs or videos of events that is happening in your community, please (CLICK HERE)
________________________________
For more updates, please like us on Facebook