Displeasure of constant elevator breakdowns at PPR flat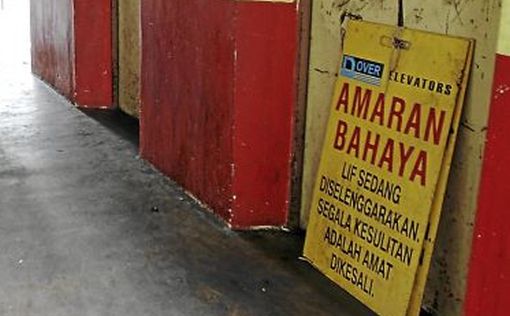 The elevators of Block E of PPR Kampung Baru Air Panas malfunctions almost every time, even after it had been repaired countless times.
"The 17-storey housing project has three lifts but two are always frequently broken down," said Rama.
This had been repeating for the past four months. Time and time again the people living here rely only on one lift.
"It is a common sight seeing a minimum of 20 people waiting for within a time stand of 20 minutes for the lift to arrive at their respective floors. Generally it is always packed and full so they have to wait for another trip and hope to get it," he said.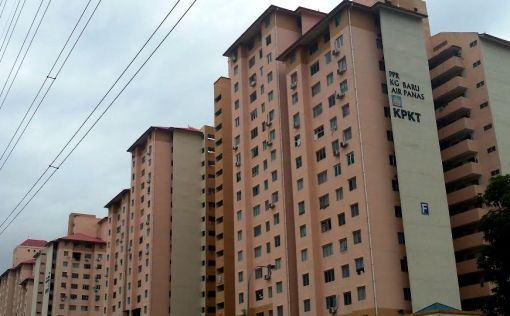 The chaos is worse in the mornings as adults and kids leave for work and school.
He said the small children are forced to embrace many flights of stairs on their ways down while carrying their school bags to avoid being late for school. The senior citizens were affected as well.
"We are always calling up Kuala Lumpur City Hall (DBKL) appealing for them to be fixed. The contractor would only appear a few days later and the lift would break down again. Every so often within hours after repairing," he said.
A housewife named Tay said that it's pointless for DBKL to list contact numbers when there is no long term assurance in addressing the problem.
"I plead it does not take a calamity for them to take action," she added.
________________________________
All news posted on this website are written by Malaysians from all walks of life who are trained by Citizen Journalist Malaysia. If you are passionate about writing, photography or  video storytelling and would like to contribute your articles, photographs or videos of events that is happening in your community, please (CLICK HERE)
________________________________
For more updates, please like us on Facebook