Star gazing at Taman Tasik Tititwangsa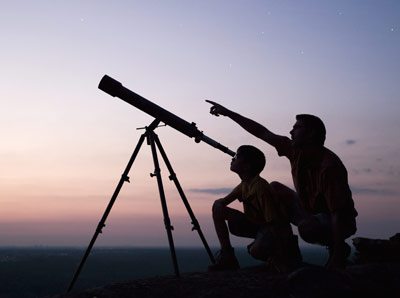 Ever wanted to look up and spot Saturn, Jupiter and Mars? Well, now you can.
The National Space Agency is calling all you astronomers to head over to their Sidewalk Astronomy Night 2014 held at Taman Tasik Titiwangsa on Saturday night.
5 telescopes will be provided by the agency for the use of the society from 8pm to 10pm for free. All you need to do is to be present at Tepian Pantai in Taman Tasik Titiwangsa earlier, have a seat for information briefing and participate in quizzes and activities before using the scopes.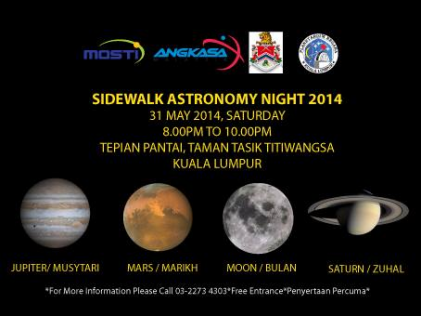 The good news is if you're an enthusiastic amateur astronomer, you are allowed to bring your own equipment and set it up right next to Angkasa's setup.
The Sidewalk Astronomy Night 2014 is organized by Angkasa with the collaboration of Kuala Lumpur City Hall.
________________________________
All news posted on this website are written by Malaysians from all walks of life who are trained by Citizen Journalist Malaysia. If you are passionate about writing, photography or  video storytelling and would like to contribute your articles, photographs or videos of events that is happening in your community, please (CLICK HERE)
________________________________
For more updates, please like us on Facebook