Enjoy your holidays to the fullest at i-City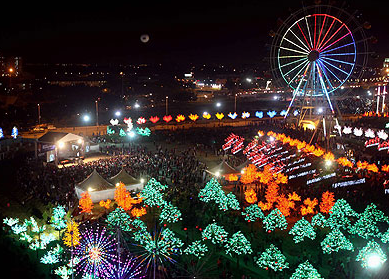 No where to go for the school holidays? Head on over to i-City for an interesting yet affordable outing with the entire family.
In conjuction with Visit Malaysia 2014, i-City is giving the public the opportunity to experience five of the greatest attaractions at Leisure [email protected] with the purchasing of its i-Card priced at RM 50.
This promotion is exclusively for Malaysians limited to the first 1,000 visitors everyday.
"It is aimed to attract domestic tourists to i-City and Selangor, said i-City information manager Tang Soke Cheng.
"Not everybody will get the chance to participate in the Visit Malaysia attractions nationwide, so we are giving them a chance to enjoy the attractions here," she added.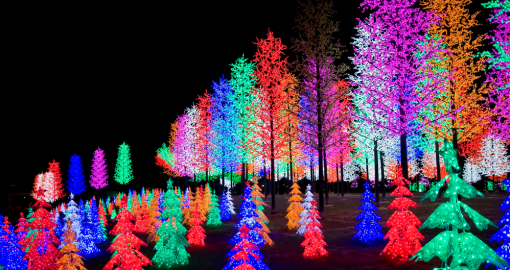 The package was worth about 50% off for all the five parks which are Red Carpet, Waterworld, Snowalk, Space Mission and House of Horror.
Kids would love it here as they can try most of the country's best attractions all in one place.
At the red carpet, tourists are able to pose and snap pictures with the likes of Marilyn Monroe, rumble in the ring with John Cena, meet famous sportsmen like Valention Rossi or have Breakfast at Tiffany's with Audrey Hepburn.
The WaterWorld offers South-East Asia's first Tornado which oscillates seven storeys in the span of 28 seconds.
Visitors also stand a chance to experience five-degree Celsius snowy weather. It is the coutry's largest snow play attractions which offer activities such as ice-sliding, snowman-making and tobogganing.
The Space Mission offers a Starship Explorer where visitiors can venture into their very own sci-fi movie.
Also be prepared for a scare experience like never before with their House of Horror where ghouls, ghosts and demons come out to play even during the day.
The i-Card RM50 offer is valid until July 25, from 10am to 6pm, including school holidays, public holidays and weekends.
Purchases can be made online or at the ticketing counters at i-City.
For details and to purchase the i-Card, contact 03-5521 8494 or visit iticket.i-city.my
________________________________
All news posted on this website are written by Malaysians from all walks of life who are trained by Citizen Journalist Malaysia. If you are passionate about writing, photography or  video storytelling and would like to contribute your articles, photographs or videos of events that is happening in your community, please (CLICK HERE)
________________________________
For more updates, please like us on Facebook