Comedian performs hero stunts in real life in attempt to catch thieves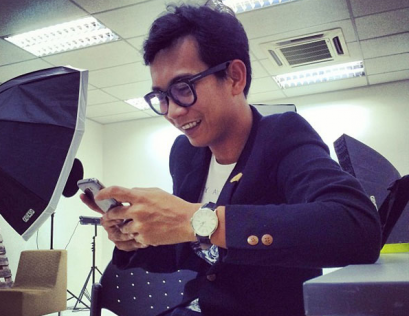 The three-months old Honda Accord car bought by comedian Ajak (Shiro) severely damaged after he used the vehicle to catch thieves who tried to enter his home in Kempas, Johor on Sunday morning.
Ajak or his real name Hanaffi Razak Mohamad, 28, said three thieves tried to steal rented catering goods which was used for an engagement ceremony on Saturday.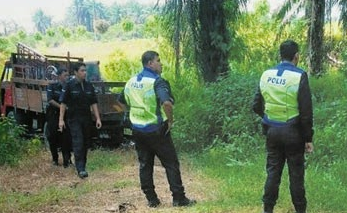 "Luckily, my mother noticed them in the backyard taking the catering stuff and she cried for help.
"After hearing the mother scream, they stop stealing and ran away in their Isuzu truck. I got into my car to chase them," he added.
The chase was from Kempas to Kulai and Ajak described it similar to scenes in an action film.
However, the three thieves leave their truck on the road and save themselves while the stolen goods are still in the truck.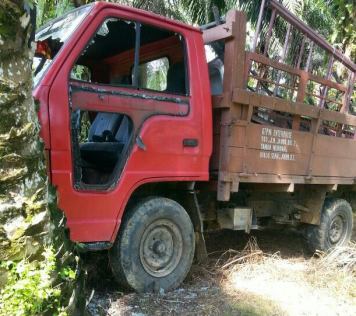 After the incident, Ajak lodged a police report at the police station in Kulai and Skudai.
In the meantime, comedian Jep (Sepah) was also at the scene to offer his help to Ajak.
________________________________
All news posted on this website are written by Malaysians from all walks of life who are trained by Citizen Journalist Malaysia. If you are passionate about writing, photography or  video storytelling and would like to contribute your articles, photographs or videos of events that is happening in your community, please (CLICK HERE)
________________________________
For more updates, please like us on Facebook