Carjacking in Skudai: Gone in less than 60 seconds
Lackadaisical attitude among many Malaysians knows no boundaries, especially when fuelling their car at a petrol station. Some like to leave their keys in the ignition while fuelling the car, which gives the carjackers a golden opportunity. This is exactly what happened in a Shell station at  Taman Impian Emas, Skudai recently.
In a video posted by user AllAboutUsBlog in YouTube on Saturday, 7th June 2014, a driver left his car unattended at one of the booths, which was later jacked by an unknown man. A CCTV camera recorded the whole incident.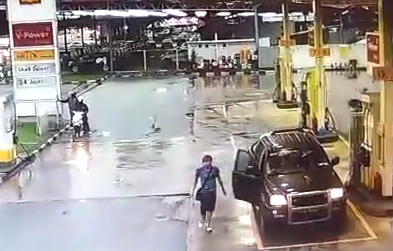 In the 40 seconds mobile phone footage uploaded by the user from a CCTV recording, two men were seen riding a motorcycle and tailing a four-wheel drive vehicle into the petrol station.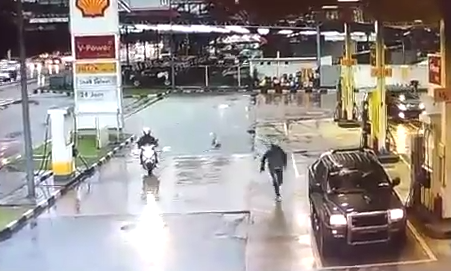 One of them got into the four-wheel drive vehicle which was left unlocked as soon as the driver proceeded to the payment counter and drove the car away.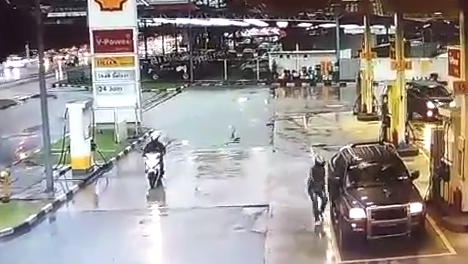 This is a reminder to every motorists out there to never take things for granted and to be vigilant always. Never ever leave your car unlocked or leave your keys in the ignition at any time.
The operator of the Shell station at Taman Impian, Skudai could not be reached for comments.
________________________________
All news posted on this website are written by Malaysians from all walks of life who are trained by Citizen Journalist Malaysia. If you are passionate about writing, photography or  video storytelling and would like to contribute your articles, photographs or videos of events that is happening in your community, please (CLICK HERE)
________________________________
For more updates, please like us on Facebook