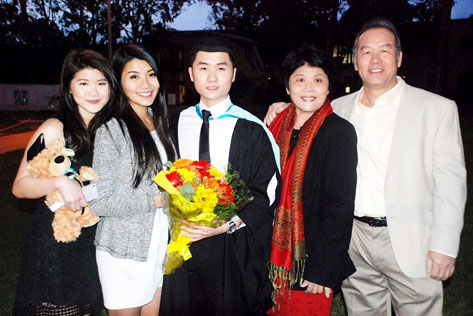 In celebration of Father's Day this Sunday on June 15, 2014, a day in which we celebrate special dads for their love and giving, Citizen Journalists Malaysia (CJMY) talked to two beautiful ladies what they think about their fathers and we share their stories here.
Most of the time, heroes are known for their elaborate acts of bravery and kindness but for 20-year old Miss Chipao Malaysia 2014 Sandra Chong, dad is her all-time hero because of his thoughtful simple gestures.
"It's the little things he does for us on a daily basis that mean the most to me. For example, every day without fail, he would wake us up and prepare breakfast for us before we leave for school. We never had to depend on public transport because he was always there to send us to school and back," said Sandra who has an older brother Brian, 23 and older sister Min Li, 25.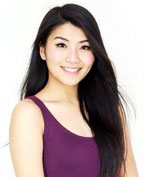 Sandra said her father was always supportive of their education and career choices, as well as their extra-curricular activities and interests.
"Dad is always there to guide us and encourage us, and that, to me, is more valuable than any material thing in this world," she said.
The first year medical student from Taylor's University Lakeside Campus, Subang Jaya said one clear lesson she has learned from her dad is the importance of self-discipline and perseverance.
"Dad always sets a good example for all of us by making sure he sticks to his goals and working towards them relentlessly whenever he decides to pursue a certain task or hobby. Besides that, he also taught me the value of family love and how it should be of utmost importance. He does so by being the loving father and husband that he is and has always been."
What will you do this Father's Day to celebrate your hero daddy?
"On Father's Day, we will spend the Sunday just like any other weekend. We will start off by having breakfast together in the morning and then spend time together at home since we are usually busy throughout the week. In the evening, we will get together for a simple dinner with our extended family."
To show how precious dad means to her, Sandra shares with us her touching Father's Day message which she penned.
"Dear Dad, Thank you for being such an incredible father, teacher and friend to us. Every moment we spend together as a family is precious and lovely. Be it your silly spontaneous jokes or heartfelt advice, we appreciate all the little acts of love and affection you show us every single day. We love you Dad. Happy Father's Day!"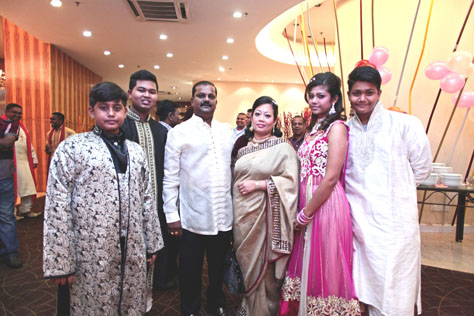 For Miss Saree Malaysia 2013 second runner-up Rupini Mahalingam, 22, dad is a hero in her life.
"My dad is my hero because he is vastly different in many ways from his siblings. He is a very hot-tempered guy but he has the uttermost loving heart that you will never find in anyone.
"Every child would think that their father is special and so do I. My dad is special in a way that he is my Ironman. A man who would do anything to see his family lives happily ever after. A man who never fails to show his love to his family, that is my dad and I am so proud of him," she said.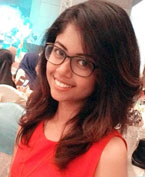 Rupini, who has three younger brothers, is currently pursuing a psychology degree at Help University.
"Dad has taught us many good things, directly and indirectly. He is a very strong man and taught me to be determined and never give up in any situation saying, "We have to finish what we have started otherwise we wouldn't know our capabilities." Most of us wait for opportunities to come but dad taught me to find opportunities," she said.
Rupini said she and her brothers would make a special gift card and do something special for their dad on Father's Day so that he can cherishes the memories forever.
"We would go out for dad's special dinner at a Chinese restaurant. If our relatives join us, then we will cut a cake for all the fathers."
Rupini had penned a touching Father's Day message for her dad.
"Dear Dad, Thank you for all your unconditional love, support and words of encouragement. And dad, of all the dads in the world, I am very glad that you are mine because you are just so special to me. You are my hero. You are a strict dad, but if you weren't strict I guess I would not be who I am today. Thank you so much and I love you very much APPA… "
________________________________
All news posted on this website are written by Malaysians from all walks of life who are trained by Citizen Journalist Malaysia. If you are passionate about writing, photography or  video storytelling and would like to contribute your articles, photographs or videos of events that is happening in your community, please (CLICK HERE)
________________________________
For more updates, please like us on Facebook