Winners heralded in Kota Kinabalu International Film Festival 2014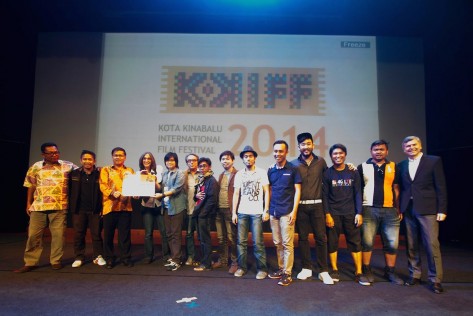 This year's Kota Kinabalu International Film Festival (KKIFF 2014) and Awards Night ended on a high note with Jonathan Poon and Yap Ben-Ji winning the Golden Kinabalu Award plus RM 1,000 in the documentary category on June 8.
Kota Kinabalu Arts Festival is an annual event that usually takes place in June, it heralds a month that highlights the performing arts including jazz, song, dance and movies under the auspices of SPArKS (The Society of the Performing Arts Kota Kinabalu Sabah).
The movies selected for KKIF 2014, can be watched here.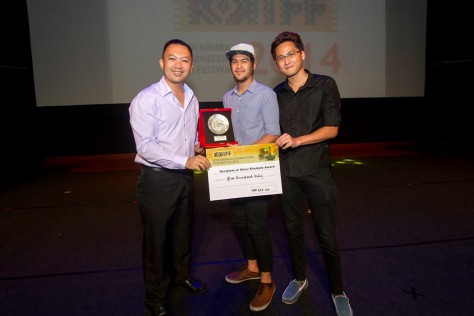 The list of KKIF 2014 winners are as follows.
Documentary
1. The Fighter – Jonathan Poon and Yap Ben-Ji (First prize – Golden Kinabalu Award and RM1000)
2. Now I'm Thirteen – Shin Daewe from Myanmar (Second prize – Silver Kinabalu Award and RM500)
Narrative
1. Saigo No Hikari – Charles Chuan (First prize – Golden Kinabalu Award and RM1000)
2. The Eye – Aaron Hiew Ing Sheng (Second prize – Silver Kinabalu Award and RM500)
Jury Award
I'm Sorry – Anthony Lam
Santola Award (Sabah)
My Dear Grandma – Farizie Bin Morinding (Plaque and RM300) – award offered by Santola Cafe
JuiceSky People's Award: Movie 2014
The Gift – Lim Jian Hui – award offered by JuiceSky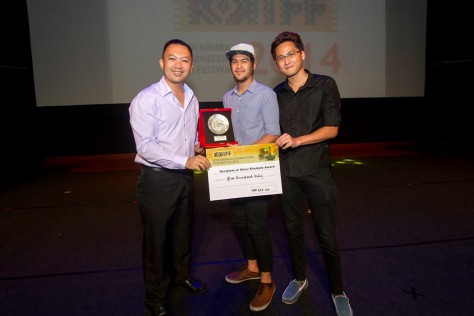 During the KKIF, 10 Sabahans was provided opportunity by the Sabah Film Academy to hone their skills under the tutelage of four international mentors, which included Marcus Vetter, Jacques Comets, Miriam Cutler and Tan Teck Zee.
The participants divided into two groups, Team ST and Team HB, whom later went on to shoot two documentaries. Team ST shot  a documentary on stateless teenager under team leader Marcel Simok and Team HB put together a documentary on the historical buildings in KK under their team leader, Janessa Wong. For more information on Sabah Film Academy 2014, please click this link.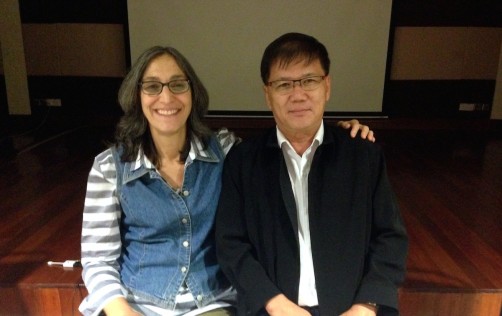 The inaugural festival, which was started in June 2009, with KK Theatre Group (a sub-committee of SPArKS) together with the Ex-Franciscans Association 1998, organising the first French Film Festival in Kota Kinabalu as part of the KK Arts Festival.
The second year of the film festival included 'PINK5 Filmmakers' Competition & Workshop' and the movie screening was expanded to six films from three different countries, which turned the festival into an international affair. The KKIFF film festival's purpose is to encourage the understanding of other cultures through the art of cinema, to facilitate the meeting of filmmaking professionals and to stimulate the filmmakers' industry in Kota Kinabalu, Sabah.
________________________________
All news posted on this website are written by Malaysians from all walks of life who are trained by Citizen Journalist Malaysia. If you are passionate about writing, photography or  video storytelling and would like to contribute your articles, photographs or videos of events that is happening in your community, please (CLICK HERE)
________________________________
For more updates, please like us on Facebook