Ikeahackers' Jules does the happy dance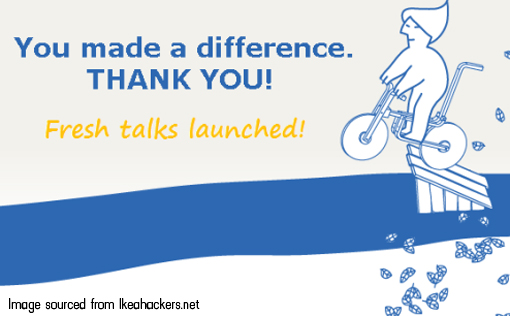 Jules Yap of Ikeahackers.net could not hide her excitement following an invitation by Inter IKEA Systems BV (Ikea) for a dialogue to find a new way forward following their earlier move to shut her website down.
The Swedish giant furniture maker had sent a Cease and Desist letter to Yap, asking her to transfer her domain name to them, but told her that she can keep the domain and site but she must not profit from it through advertisements.
Yap started the IKEAhackers.net website in 2006 by posting attractive examples of repurposed Ikea's furnitures. As the readership grew  into a roaring community of fans, Yap had started selling small advertisements to support the site maintenance.
Upon receiving the clear instruction through the Cease and Desist letter from Ikea, Yap  decided to move the site to a new URL.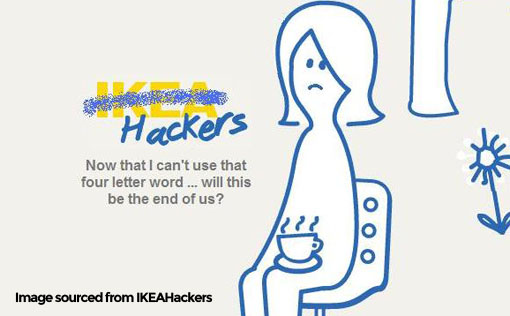 Ikea reaches out
In the recent post on Ikeahackers, Yap wrote that she received an email from Ikea, asking her for a dialogue to find a new way forward.
"What does that mean? I don't know yet. But I am hopeful, though my guard is still up. From our conversation, I do not have to make any changes to IKEAhackers (including the ads) till we settle on an agreement," she wrote.
On June 18, IKEA told Yahoo Homes in a statement that;
"We want to clarify that we deeply regret the situation at hand with IKEAhackers. It has of course never been our ambition to stop their webpage. On the contrary, we very much appreciate the interest in our products and the fact that there are people around the world that love our products as much as we do.
"We are now evaluating the situation, with the intention to try to find a solution that is good for all involved."
Yap also added in her blog that, it all boils down to the details of the new "solution" and whether the terms are acceptable. If they are not, then the move (to a new url) may still happen.
"I will wait for them to propose a new agreement. Stay posted and I will update you when I have news," she concluded.
Immense support
The whole Ikeahackers fiasco received major coverage from online news portals from all over the world, to an extent, where Ikea was being portrayed bullying through their way over trademark dispute.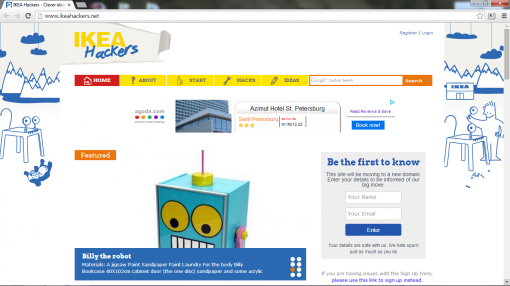 Yap thanked everyone for the immense support she received and described the whole turnaround: "This is too freaking amazing!".
"Every email, twit, comment and message that you have sent in support of IKEAhackers has led to this moment for us – that it is possible for fans to cause a ginormous corporation to rethink its actions. Thank you! I am very grateful, moved and humbled by your outstanding support over the last few days. I love you guys to bits," she wrote.
Related story: IKEAhackers told not to profit from IKEA's scholar property
___________________
All news posted on this website are written by Malaysians from all walks of life who are trained by Citizen Journalist Malaysia. If you are passionate about writing, photography or  video storytelling and would like to contribute your articles, photographs or videos of events that is happening in your community, please (CLICK HERE)
________________________________
For more updates, please like us on Facebook