One injured in Klang gas cylinder blast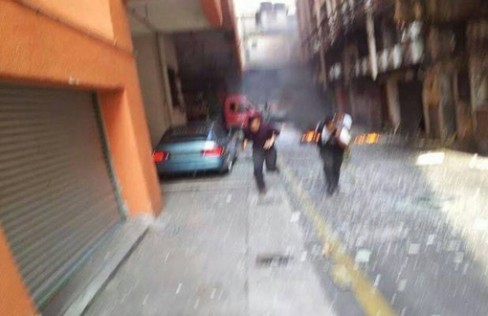 A massive blast rocked an usually quiet Klang town on Saturday morning around 10.30, injuring a man, and ripping apart 4 vehicles parked nearby.
The injured man, believed to be transporting three cylinders filled with ethylene gas at the back of a Toyota Hilux pick up truck.
The cylinders packed with ethylene believed being transported for iron related works when it blasted near the Centrepoint Complex in Klang.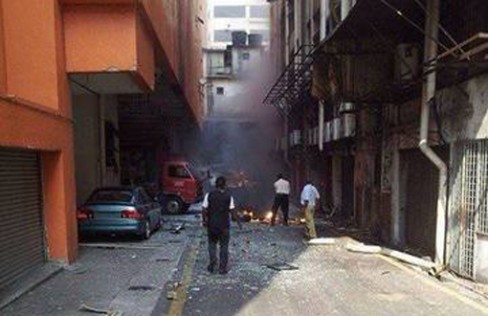 Passers-by helped rush the injured man to Hospital Tengku Ampuan Rahimah in Klang for treatment. No one else was reported hurt.
According to The Star daily, a six-man team of firemen from the Sg Pinang Fire and Rescue station were dispatched to the scene and put out the fire within two hours.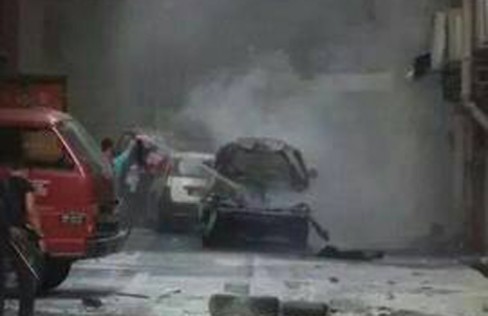 "We inspected one of the CCTVs installed in the area and saw that the driver had stopped the car for a while. The explosion happened when he started driving again," Maulud Bedul, the duty officer at the Sg Pinang Fire and Rescue station, was reported the the daily.
The fireman also said the car engine had been left running, and voiced suspicion that the driver may have been smoking, triggering the explosion.
Meanwhile, the police have ruled out foul play, reported The Star daily.
________________________________
All news posted on this website are written by Malaysians from all walks of life who are trained by Citizen Journalist Malaysia. If you are passionate about writing, photography or  video storytelling and would like to contribute your articles, photographs or videos of events that is happening in your community, please (CLICK HERE)
________________________________
For more updates, please like us on Facebook