Car crashes through Khoong Coffee Shop in Sea Park, PJ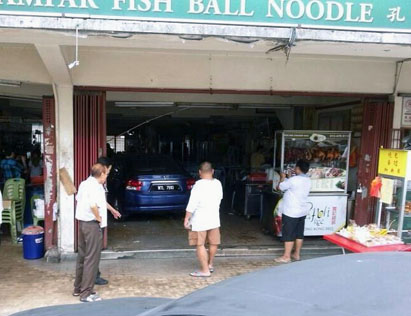 Patrons inside a coffee shop had the shock of their lives when a car crashed into them while they were having their food and drinks over the weekend.
The crash happened about 11 am at Kedai Kopi Khoong at No. 50, Jalan 21/19, Sea Park, Petaling Jaya. The coffee shop is known for its Kampar fish ball noodles, Penang prawn noodles, "tong sui" (Chinese dessert) and other dishes.
The lady driver, in her mid-twenties, who was shaken, was believed to have lost control of the car while parking her blue Honda and ploughed into the shop, pushing tables and chairs and a stall selling "chap fun" (economy mixed rice) all the way inside before it came to a stop.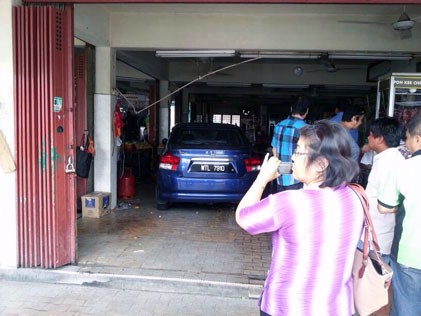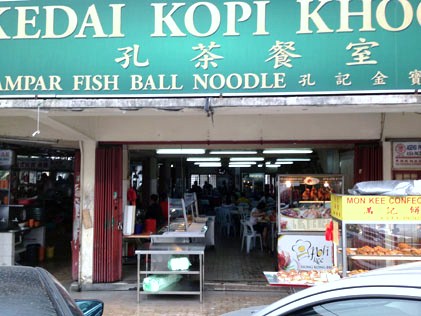 Luckily  no one was seriously injured except for a patron who was seated with her back facing the shop front and the lady owner of the economy mixed rice stall who both sustained some injuries but not life-threatening.
The police was called and after they completed their investigation, a tow-truck came to remove the car.
There was no major structural damage to the stall and premises.  However estimated losses was expected to run into thousands of ringgit, including for loss of business, medical fees for treatment of injuries and towing charges.