Charity garage sale raises more than RM8,000 to help the less fortunate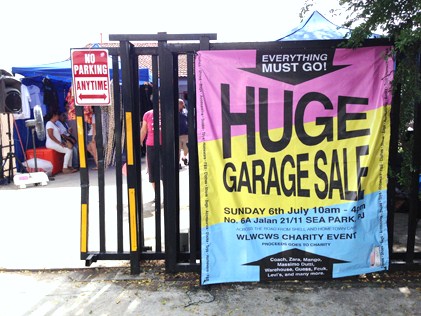 A charity garage sale organised by a facebook-based charitable non-government organisation called We Love, We Care, We Share (WLWCWS) raised more than RM8,000 to help the poor and needy.
WLWCWS founder Ivan Zuzartee said proceeds from the event will be used to carry out charity works aimed at helping the orphans, residents of old folk homes and the general needy.
"This is our first garage sale and the crowd was great because the people knew they were supporting a great cause.
"We are relying on donations and contributions from members, well-wishers and contributors to fund our charity works so any little amount we raise will help to improve life better for the needy," he said.

The garage sale took place on July 6, 2014 from 10am to 4pm at its centre at No.6 Jalan 21/11 Sea Park, Petaling Jaya.
It saw brisk sales with many came to find good bargains and to support a great cause.
Among the items on sale were books, clothes, handbags, cups and plates, shoes, toys and even homemade fruit jam and syrup. By closing time at 4pm, only a handful of items remained from the hundreds that were on sale.
Founded five years ago, the charity group with over 100 active members today carries out its own charitable activities. Past events it organised and sponsored included Project Christmas for orphans and old folks, Children Carnival for underprivileged children and festive-related party like Deepavali, Hari Raya and Chinese New Year for orphans and the homeless.
Zuzartee said a Children Carnival last done two years ago will be held this Oct 19 at Dewan Serbaguna MBPJ (next to covered basketball court) in Jalan SS3/14, Petaling Jaya.
"We will bring together over 400 underprivileged kids and share our good fortune with them. There will be lots of events and fun including giant inflatables. It will be a great party for all," said Zuzartee.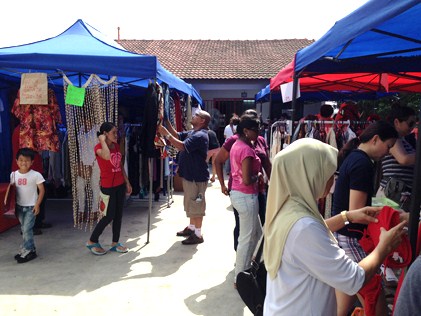 The charity group is on a project which started two months ago helping poor families. Members contributed RM2,000 per month for purchase of rice, cooking oil, biscuits, Milo, Nespray and Nestum and packed into 20 bags each containing one of the items before distribution to 10 poor families in Pantai Dalam, Kuala Lumpur and another 10 poor families in Lembah Subang, Petaling Jaya.
"We are into our third month now. We want to help these poor families who deserve our help in the most positive ways and we all do what we can," said Zuzartee.
A former musician and now a technical director of Genesis Pro Audio, Zuzartee chose to help the needy after his own experience.
"Before this I was a musician. I played full time music and was a guitarist having played all over places including in Klang and Penang to "cari makan" (earn a living) so I believe that as artists we have a God-given talent.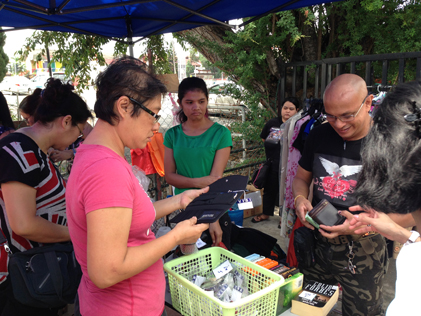 "We enjoy our art and the talent that is given to us which is not given to anybody and basically we are paid good money for working less hours than people who actually slot for eight hours a day.
"We have a God-given talent, we are given like a good job and we have some extra and all that.
"So there is a reason why we are into this. It's for us to share. Basically we love what we do. We care for the people who wanted privilege and what we have we want to share with them.
"Most of us actually come from poor backgrounds. So having been in that background and your life is better, you want to give back to society," said Zuzartee.
Zuzartee recalled many years ago he (and his band) had performed for the first time at an old folk home in Cheras run by the Little Sister of the Poor and what he saw has changed his life.
"We played songs and we brought food for them. So when we were leaving, I turned around and looked and it brought tears to my eyes.
"These old people in wheelchairs, they came and hugged me and said "thank you" for bringing hope to them and for making them come alive. It was so touching.
"When we see the joy on their faces, we didn't realize what we do. This is our reward and that reward is something we cannot buy."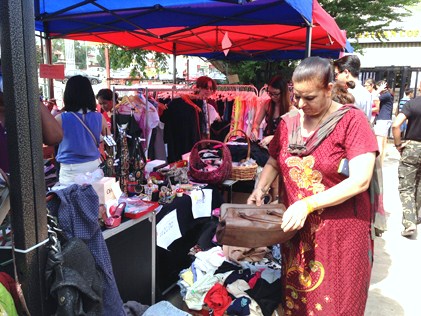 Zuzartee said the same thing happen when they were leaving after their show at an orphanage. The kids came forward to shake hand and said "thank you uncle" for bringing some music and happiness into their lives.
Anyone interested in donating or want to help in anyway is welcome to get in touch with Ivan Zuzartee at 012-379 5725 or through facebook at https://www.facebook.com/groups/277448012304250/