Batu Tiga and Sungai Rasau toll to go fully electronic from Sept 1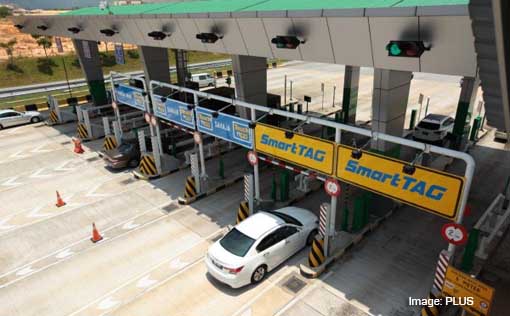 Batu Tiga and Sungai Rasau toll plazas set to become all electronic tolls from September 1.
The transactions in the said toll plazas will be conducted electronically using PLUSMiles cards, Touch 'n Go cards or SmartTAGs.
PLUS Managing Director, Dato' Noorizah Hj Abd Hamid said that the initiative is part of PLUS' effort to promote electronic toll collection system which is easier and more comfortable.
PLUS also urged cash paying daily commuters passing through both toll plazas on Federal Highway Route 2 (Subang-Klang) to migrate to the electronic toll collection system as soon as possible.
"To facilitate easier purchase and reload of PLUSMiles and Touch 'n Go cards, PLUS will open up drive through reload and purchase counters at the Batu Tiga and Sungai Rasau Toll Plazas beginning 19 July," said Noorizah in a press statement.
PLUS will also be offering a 30 percent toll rebate for Class 1 users paying toll electronically at off peak hours (between 10:00 am – 4:00 pm dan 10:00 pm – 6:00 am) at both toll plazas from 1 September until 31 December 2014.
All news posted on this website are written by Malaysians from all walks of life who are trained by Citizen Journalist Malaysia. If you are passionate about writing, photography or  video storytelling and would like to contribute your articles, photographs or videos of events that is happening in your community, please (CLICK HERE)
________________________________
For more updates, please like us on Facebook