Fire in Kudat left 429 homeless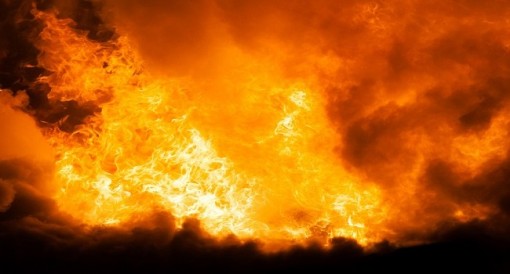 429 squatters have been left homeless as 67 houses were destroyed in a fire at Kg Tanjung Kapur.
"A few of them who had lost their homes in the 12.30pm blaze were locals while others were IMM13 holders," said Tanjung Kapor Assemblyman Datuk Teo Chee Kang.
"My Community Development Office (PPM) for Tanjung Kapor is partnering with the Welfare Department in registering the victims," he added.
Victims with immediate families and relatives will shelter with them. Meanwhile the rest are being transferred to three community halls in Kg Air, Kg Tanjung Kapur and Kg Pantai Bahagia reported The Daily Express.
Cooked food and other basic needs will also be catered by the Welfare Department.
He will be visiting the victims and conduct a meeting with the Kudat District Officer on discussion on ways to assist the victims.
A squadron of 16 firefighters from Kudat and Kota Marudu in two fire trucks was rushed upon the scene upon receiving the distressed call at 12.45pm.
The fire was put out at 3.02pm and the entire process had ended at 6.31pm.
There were no casualties reported and the cause of the blaze is still under examination.
________________________________
All news posted on this website are written by Malaysians from all walks of life who are trained by Citizen Journalist Malaysia. If you are passionate about writing, photography or  video storytelling and would like to contribute your articles, photographs or videos of events that is happening in your community, please (CLICK HERE)
________________________________
For more updates, please like us on Facebook