Five coveted titles to be crowned at MGIM 2014 pageant final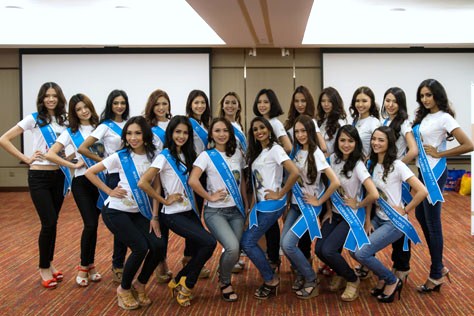 The Miss Global International Malaysia (MGIM) 2014 pageant will have an excellent grand finale with five coveted national titles to be crowned and each one of the five title winners will represent Malaysia at the world-level competitions in the upcoming months.
The 19 lovely finalists who were revealed at a press conference on August 7, 2014 at DoubleTree by Hilton Hotel, Kuala Lumpur will be vying for the coveted grand slam titles of 'Miss International' and 'Miss Supranational', and three major titles 'Miss Intercontinental', 'Miss Globe International' and 'World Miss University' at the MGIM 2014 grand finale on August 17 at Double Tree Hilton, Kuala Lumpur.
Miss Global International Malaysia 2013 queen Charissa Chong was also present at the press meet.
Organised by MerveilleuxM Production and Peoplegraphy Studio, and co-organised by ZW Consultancy with event title franchise holder ERM Marketing, the MGIM pageant is aimed at empowering women, celebrating the beauty, diversity and culture among young Malaysian talents
For the fourth year running, the pageant has provided confirmation of the popular success with continually increasing number of aspiring beauty queens attending the auditions in each year.
"This marks a major milestone for MGIM as we started as the only national beauty pageant to be held in East Malaysia last year and for this year we wanted to raise the bar and bring it to greater heights to celebrate the beauty of Malaysia and its people with the crowning of a historic breakthrough of five coveted national beauty titles.
"We are excited to host the first competition to crown and send a representative from Malaysia to the Miss International 2014 and Miss Supranational 2014 pageants in Tokyo and Poland respectively," said MerveilleuxM Production managing director Marlene Lim.
The finalists who are aged between 19 – 26 and hails from all over Malaysia, including Sabah and Sarawak were selected after a series of auditions and interviews that started last April across Malaysia.
"MGIM is all about empowering women, building futures and inspiring a generation of independent and modern women.
"We want to celebrate real, outstanding women who are not afraid to be themselves and go the distance, stand for their beliefs whilst representing the epitome of elegant beauty, confidence and strong character," said Marlene Lim.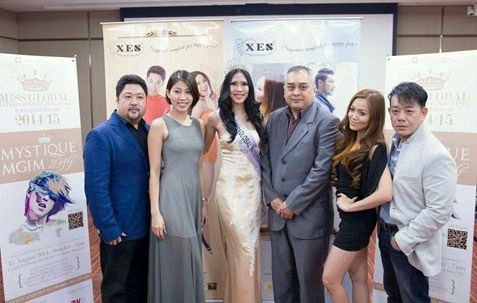 During the pageant week from now until the grand finale on Aug 17, the finalists will be judged on their personality, beauty, communication and stage appearance by participating in various charity, tourism and educational activities.
MGIM 2014 will be judged by a panel of renowned and respected veterans in the industry including Carol Lee (Mrs Universe 2013), Rahima Orchient Yayah (Miss Malaysia World 1994 and Top 10 Miss World 1994) and Chris Tong (Mediacorp artiste, Golden Awards 2014 Top 5 Best Actress and Miss Chinese Cosmos 2006).
The rest of the judging panel will be revealed at the grand finale. The total winning cash and prizes are worth up to RM100,000.
The pageant has supported many non-governmental charity organisations such as Persatuan Autistik Miri, Sunflower Centre, Miri Home for the Aged, Hospital Miri Children's Ward and many more in which part proceeds from the event will be channelled to support the NGOs.
The public can purchase tickets to the MGIM 2014 grand finale gala night at http://mgim2014.eventbrite.com/ or call 012-3366128 or 019-2256005.
Tickets are selling at RM500 per pax (normal seat) and RM1,000 per pax (VIP seat), which includes ticket entrance and a full course dinner.
________________________________
All news posted on this website are written by Malaysians from all walks of life who are trained by Citizen Journalist Malaysia. If you are passionate about writing, photography or  video storytelling and would like to contribute your articles, photographs or videos of events that is happening in your community, please (CLICK HERE)
________________________________
For more updates, please like us on Facebook