Special prayers for MH17 and MH370 during Hungry Ghost Festival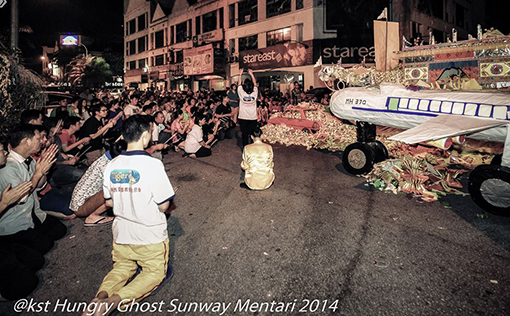 The chinese comunity in Bandar Sunway paid a special tribute to those whose lives perished in the MH17 and MH370 flight disasters as a mark of respect in conjunction with the Hungry Ghost Festival prayers held at Sunway Mentari, Subang Jaya.
It was a 3 day event where prayers were offered for deity and ancestors which saw around 300 devotees on the final day on the 13 August 2014.
One of the devotee believed expressions as these will close ties between different races and religions in Malaysia.
This festival is celebrated in the seventh lunar month of the Chinese calendar by Chinese communities in Southern China, Singapore, Malaysia, Taiwan and Hong Kong.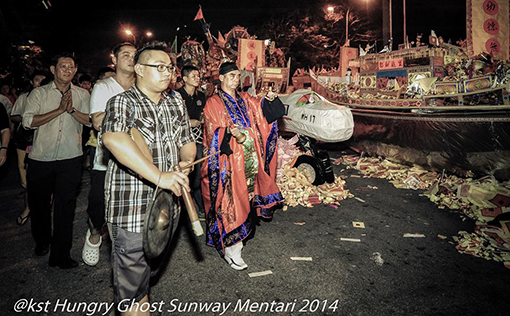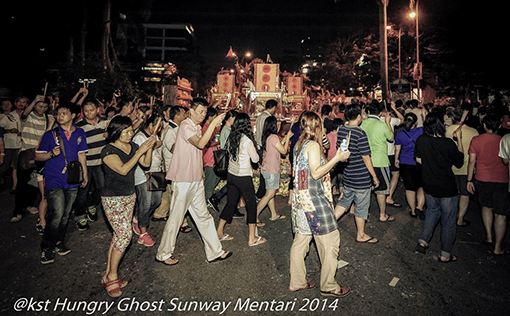 Chinese believe that during the seventh lunar months the Gates of Hell are opened which privileges spirits to have a holiday and roam freely in the human world.
The procession had taken place on the streets on Sunway Mentari followed by hundreds of devotees. Part of the procession was dedicated for the victims of MH17 and MH370 as they had burnt these two paper planes.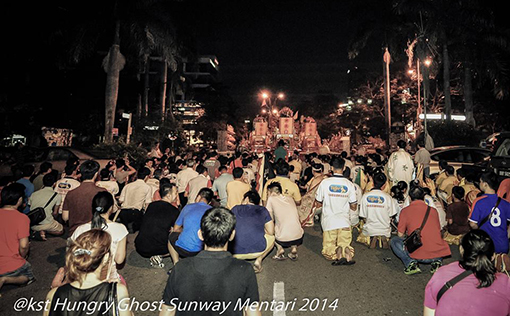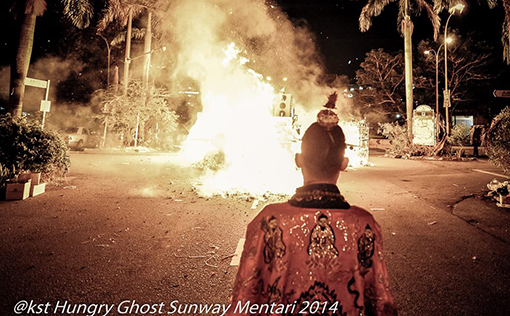 Halfway through the festival, food is also offered and incense and paper money are burnt outside homes as offerings to dead ancestors ensuring them with good luck.
Chinese puppet shows and operas are also held for wandering spirits at street corners in the city and open spaces in the suburbs throughout Malaysia.
________________________________
All news posted on this website are written by Malaysians from all walks of life who are trained by Citizen Journalist Malaysia. If you are passionate about writing, photography or  video storytelling and would like to contribute your articles, photographs or videos of events that is happening in your community, please (CLICK HERE)
________________________________
For more updates, please like us on Facebook