LEGOLAND Celebrates 2nd Year with LEGO Star Wars™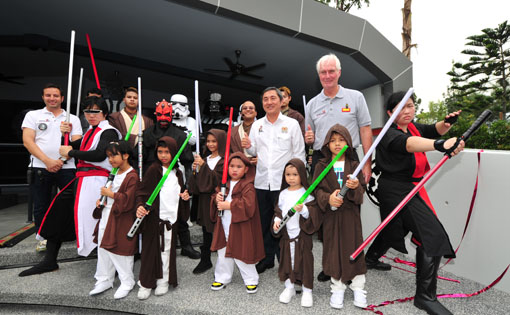 LEGOLAND® Malaysia Resort celebrated its second birthday and marked another successful year as a popular and iconic tourist attraction for both domestic and international tourists.
The popular family theme park commemorated this significant milestone with the launch of the LEGO® Star Wars™ Miniland Model Display recently.
This is the first attraction of its kind in Asia and the latest LEGO® model display to open at a LEGOLAND® around the world. The LEGO® Star Wars™ Miniland Model Display is housed in an octagon building with a floor size of 900m2 divided into eight areas.
The attraction features seven scenes from the six Star Wars™ films and The Clone Wars™ animated series in great detail. In total, the attraction features more than 2,000 LEGO® models built to a 1:20 scale using 1.5 million LEGO® bricks. It officially opened its doors to the public on September 6 2014.
"Since its opening two years ago, LEGOLAND® Malaysia Resort has contributed significantly to Johor Bahru's position as a tourist destination,"said Datuk Dr Ong Hong Peng, Secretary General, Ministry of Tourism and Culture Malaysia, at the launch of LEGO® Star Wars™ Miniland Model Display.
"We are excited to celebrate our second anniversary with this new attraction. The key strategy we are using is adding a new element annually to ensure guests have exciting reasons to visit and come back for more. We are confident that guests to LEGOLAND® Malaysia Resort will find their visit here more exciting than ever for the whole family," said Mark Germyn, General Manager LEGOLAND® Malaysia Resort.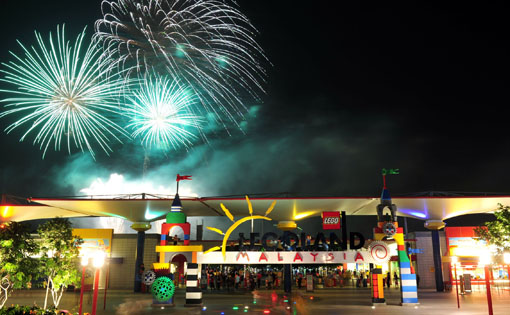 To mark its second anniversary, LEGOLAND® Malaysia Resort wowed visitors with a special birthday fireworks display. Throughout the month of September, various LEGO® Star Wars™ activities have been lined up to commemorate the anniversary celebrations, including a free entry promotion for children dressed up as their favourite Star Wars™ characters.
The promotion is ongoing from 6 – 30 Sept 2014. Additionally, Annual Pass holders enjoyed previews of the new attraction from 1 – 5 Sept before the attraction opened to the public. Tourism is Malaysia's second largest foreign exchange earner and the sixth largest contributor to the nation's income in 2013 with contribution of RM51.5million to the Gross National Income (GNI) last year.
The development of Nusajaya into one of the prime holiday destinations in southern Peninsular Malaysia is on track to help boost the strategic visitor-centric approach in growing Malaysia's experience economy. In addition to Visit Malaysia Year 2014, next year has been designated Year of Festivals 2015.
For more information, visit www.LEGOLAND.my or call the reservation office at +607-597-8888.