Flood chaos in Megalong Mall, as heavy rain wreaks havoc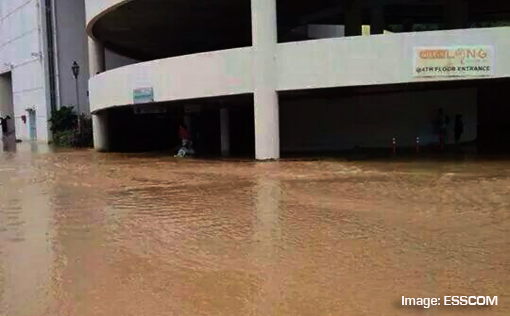 The pride of being longest mall in the country did no favours for Megalong Mall, when incessant rain wrecked havoc at its underground parking, yesterday.
The mall which is located in Donggongon, one of Kota Kinabalu's suburbs, saw vehicles in its parking lots submerged with the heavy downpour, which has been continuing for days.
According to a report from Bernama, Sabah Chief Minister Musa Aman instructed all the relevant agencies to respond accordingly to alleviate problems arising from the heavy downpour.
He was particularly concerned about land slides and floods and had also asked people to be vigilant on their safety.
Musa, who is also the chairperson of the Sabah Safety Council, asked the government agencies to continue monitor the situation especially the west coast area of Kota Kinabalu.
Video by: Jeffrey Edward Dato Balanjiu