Decors in shopping malls brighten up Deepavali celebration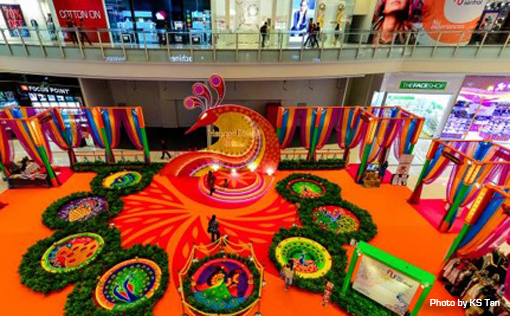 Deepavali celebration in Klang Valley this year went up several notch with major shopping malls showed their creativity in recreating the festival of lights atmosphere.
The Kolam or Rangoli takes centre stage in most decors in the shopping malls in the Klang Valley this year.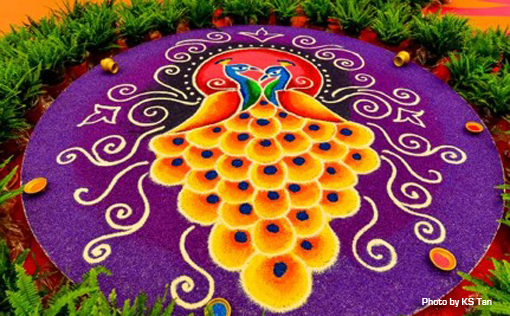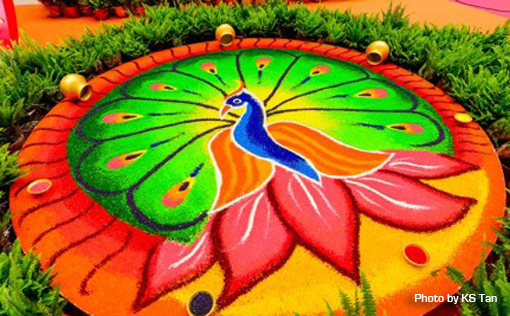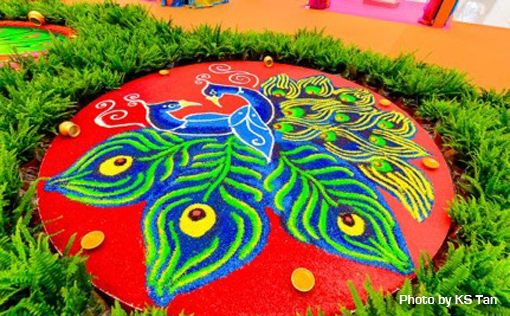 The decor at the newly opened Nu Sentral Mall centres around 8 kolams and a stage with the peacock backdrop.
Kolam is a form of art that is drawn by using coloured rice powder or chalk in geometrical curve, loops and dot patterns depicting flowers and sacred animals, most popularly the peacock.
In Hinduism, the peacock is one of the vehicles (vahana) of Lord Murugan. It is also the national bird of India.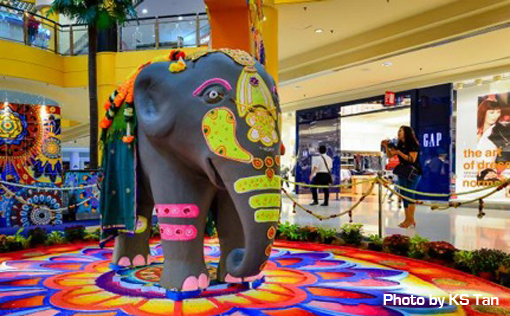 Not to be outdone by other malls, Sunway Pyramid exhibited a life size elephant standing on a Kolam in a colorful garden of lights and flowers.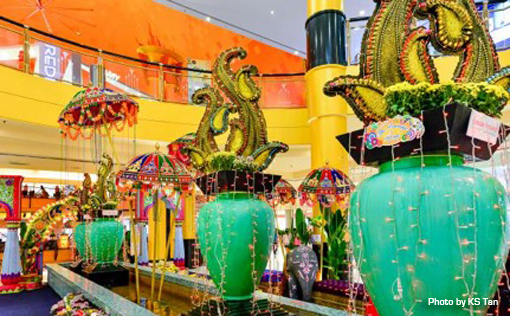 The decor at Subang Parade is bit of lack lustre but the complex puts up regular dance performances over the weekend.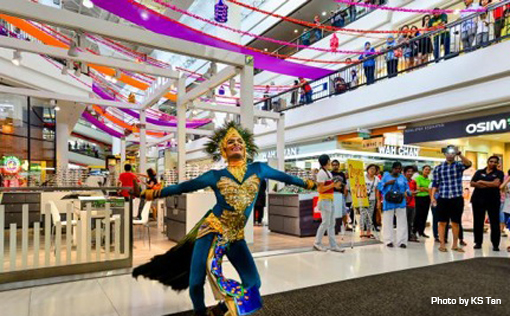 Besides the Mall the main Indian shopping area like KL Little India and Klangs Little India also put up performances.