Mirians donate blood to support Miri Hospital blood bank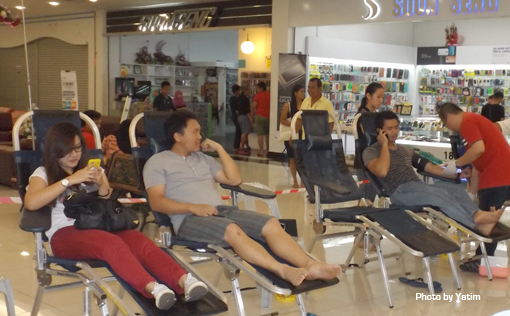 More than 100 Mirians turned up at the Permy Mall in Miri town for a blood donation drive organised by Malaysian Oil & Gas Services Council (MOGSC), Sarawak Chapter on Saturday to support the Miri Hospital blood bank as part of their Cooperate Social Responsibility (CSR).
The move by MOGSC is to encourage members and the public to support activities and to educate the public that donating blood will not effect their health.
The half day event received tremendous support and the organizer is looking forward to organise the event next year.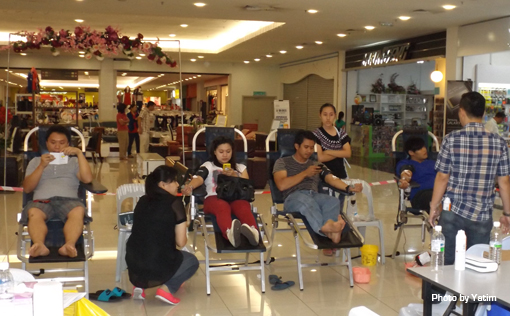 MOGSC Sarawak Chapter Chairman, said that this is the first ever CSR activity in Sarawak and the support from donor and sponsors is very encouraging and has motivated them to organize the blood drive at different location outside Miri in time to come.
Donors were given goodie bags and presented with a certificate of appreciation upon completion of their blood donation.
The blood donation drive was officiated by Ernest K. S Goh, who represented Datuk Lee Kim Shin, Menteri Muda Sukan dan Komunikasi Sarawak. The event was co-sponsored by Permy Mall, Awatra , Maestro Swiss, Fajar International College, Vision Pharmacy, Computlink and also F & N.