Cameron flood victims want to meet Palanivel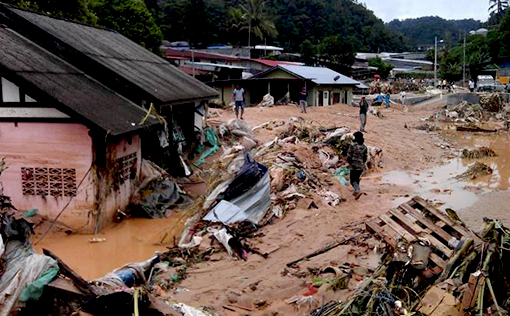 Cameron Highlands mud flood victims has demanded to meet their member of parliament Dato' Seri G Palanivel and Tanah Rata state assembly person Leong Ngah Ngah.
The mud flood, which led to a landslide occurred in Kampung Raja, Pekan Ringlet and the Bertam Valley.
The disaster claimed five lives and forced more than 90 victims to be evacuated to a relief centre in Ringlet.
The representative of the affected victim, Suresh Kumar said that they have embarked on an online petition campaign to force Palanivel and Leong to hold an open meeting with the victims.
"We, the people of Cameron Highlands have selected three 3 dates, which falls on Sundays: 16 November, 23 November and 30 November, for them to come and meet us," said Suresh in a press statement today.
Suresh also questioned Palanivel's role as Minister for Environment, which directly involved in the policy making for matters such as this.
"Don't they suppose to meet the people and give their opinion," reads the statement.
In the meantime, MIC Youth has sent volunteers to Pekan Ringlet and Sungai Bertam to help in the cleaning and recovery process.
Cameron Highlands district police chief, DSP Wan Mohd Zahari Wan Busu confirmed that to date, three people were killed while five others were injured in the 6.30pm incident on Wednesday.