18 months old Putera Fathullah Fahmi passes away
Pasir Gudang – The day news of 18 months old, Putera Fathullah Fahmi, who urgently requires to go for a liver transplant was published, that night at 10.30pm, he passes away in the ICU room of Sultan Ismail hospital in Pandan, Johor Bahru.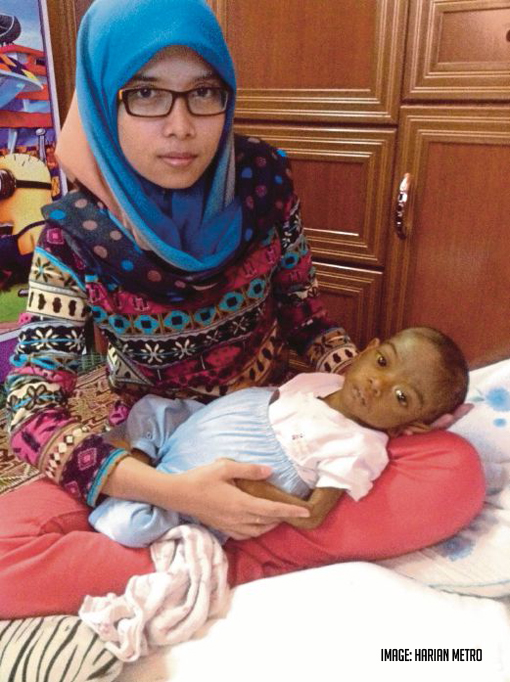 Speaking from the family home yesterday in Perjiranan 8, Taman Air Biru, Pasir Gudang, Putera Fathullah Fahmi's mother, Siti Nurhidayah Shaari, 20, said, she accepted the passing on of her only child as god loves her son more.
Adding, she said, she wishes to express her sincere thank and deep appreciation to the people who have prayed for her son recovery and also to the generous and caring public who has donated in kinds and financially during her family trying times.
She said, since her urgent appeal for financial assistance to enable her baby son to have a liver transplant went public 2 days ago,  she received donations amounting to some RM100,000.
Siti Nurhidayah said, she will donate out a portion of  the money she received to those families whose children are stricken with similar illness like her son.