USS Comstock docks at Sepanggar
The amphibious dock landing ship USS Comstock (LSD 45)moored at Sepanggar Naval Base, Kota Kinabalu on January 22 for a port visit.
The visit marks the second stop for Comstock since departing the U.S. 5th Fleet area of operations, where Comstock had spent the last four months participating in a number of naval exercises.
"Everyone is extremely excited to visit Malaysia and experience the many cultural activities, outdoor tours, and execute liberty as a mission," said Comstock's commanding officer Cmdr. Scott T. Tasin.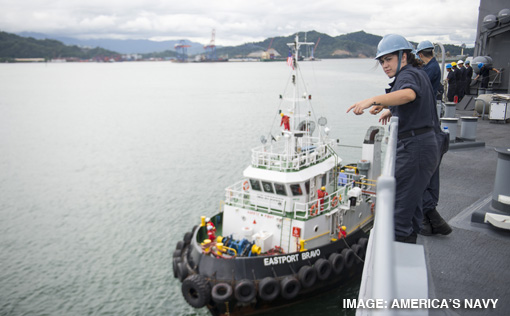 Malaysia is the second of three port visits Comstock has planned during its transit back to homeport San Diego.
Tamsin also said that the visit to Sabah had created an excitement among the crew members, where they were given opportunity to experience some outdoor activities such as white-water rafting, scuba diving and even scaling the Mount Kinabalu.
"This will be my fourth time to Malaysia with the Navy and I'm looking forward to spending some time away from the ship in stage three and stage four rapids on the white water rafting trip," said Interior Communications Electrician 1st Class Chad C. Leno, a native of Sheridan, Oregon.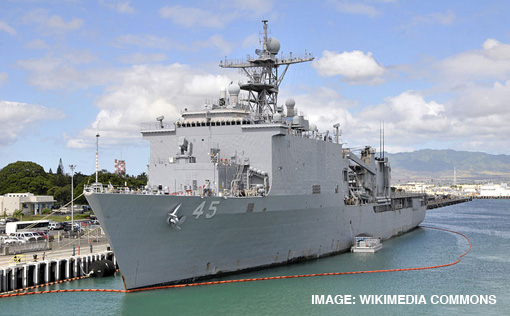 The 25 year old amphibious assault ship carries 400 sailors and 400 marines on board and also specialises in missions, including humanitarian assistance, disaster relief and bilateral exercises with other countries.
The USS Comstock carries two units of the landing craft utilities (LCUs), military assets including armoured Humvees and other fighting vehicles.
Its armaments include two units of RAMs (rolling airframe missiles), the CIWS (close-in weapon system), as well as four units of Nulkas and six units of the Chaffs for decoy weapons.
This will be USS Comstock's second visit to the state after an integrated operation between Malaysia and the United States Amphibious Exercise in Malaysia from August to September last year, which consisted of various naval exercise.