NGO urges government to aid poor family living in fear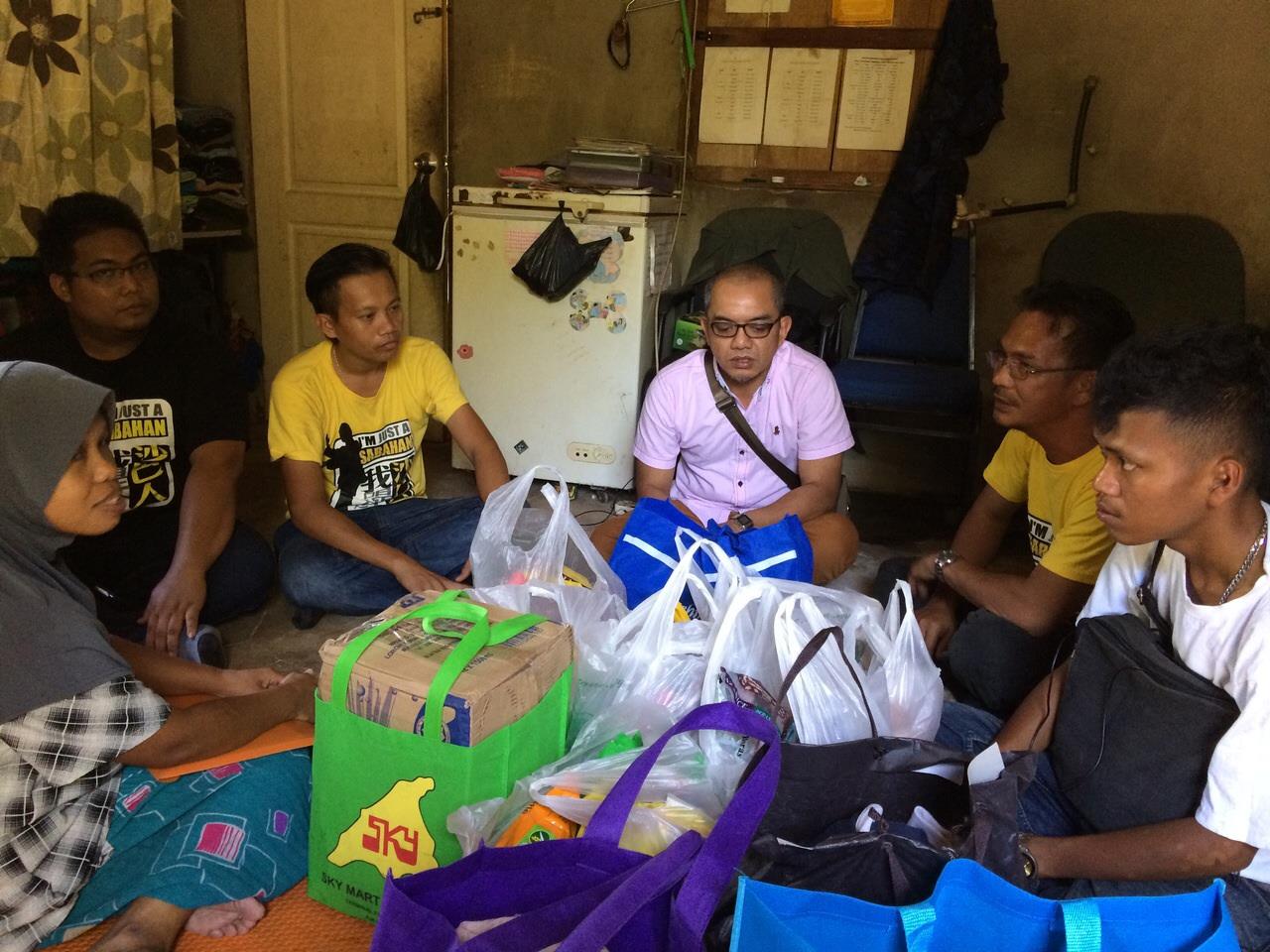 TUARAN – With barely enough to make ends meet, Zahani Binti Che Ngah is in desperate need of help to provide a better home and security for her 11-year-old daughter who was molested and in another occasion escaped a rape attempt.
The sayings of a Malay proverb, "Sudah Jatuh Ditimpa Tangga" which means one is struck by a succession of tragedies without being able to recover from it, best describes the life of this poor family from Kampung Bombong, Tuaran.
A Sabah NGO called Solidarity Youth Sabah (Solidariti Belia Sabah) upon hearing the plight visited the family on the 28th of March 2015 to give them a helping hand.
Zahani, who is originally from Terengganu, said a foreigner attempted to rape her young daughter for the first time on June 2014. Fortunately, her cry for help was heard by a passer-by and the would-be-rapist fled immediately.
The same attacker approached her daughter the second time on March 2015 and dragged the victim out of her house and into the forest with the intention of raping her.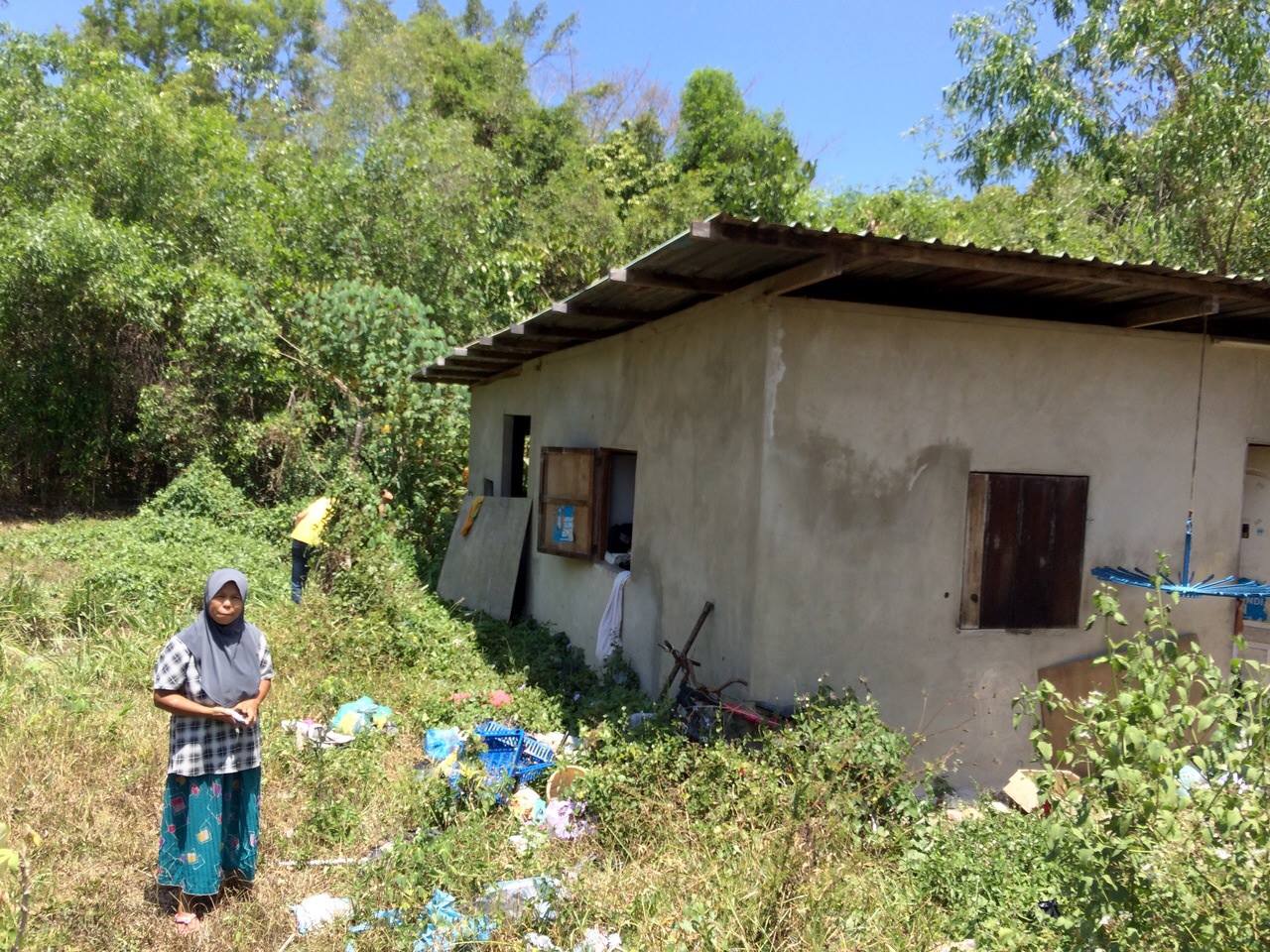 The tearful and emotional victim's mother said that her daughter was punched, kicked and even beaten with a wood when she refused to give in to the rapist's demands.
Even if she is currently relieved that the rapist is arrested now, her family are living in fear as they are still traumatized by the incident.
According to Sabah Youth Solidarity (SBS), Zahani's house is not safe as it is not visible from the main road. The small house  which looks more like a shed, measuring 10 feet by 16 feet was built from used construction materials. It houses seven people who living on a tiny budget.
Zahani and her husband who is handicapped (OKU) said they are thankful their house was built by a sympathizer. They are still paying the builder bit by bit.
"If we have a little more money, we pay a bit, not knowing when we can settle the debt," she said.
Chairman of SBS, Stephan Gaiman, proposed the family to apply for the Hardcore Poor Housing Programme (PPRT) to which Zahani had already applied since 2010. She has met with the concerned officers but did not get any positive answers from them and since has given up as she felt the authorities were not taking her matter seriously.
"Tak adalah agaknya tu, nak tunggu sampai bila?" (Seems not likely to happen, until when should we wait ?) said Zahani, referring to the PPRT application while claiming she voted the ruling government in the last election.
Stephan Gaiman urged the Tuaran MP, Datuk Wilfred Madius Tangau, YB Datuk Haji Hajiji Mohd Noor the Assemblyman for Sulaman and Minister of Local Government and Housing Minister Sabah, as well as Datuk Jainab Ahmad Ayid as Minister of Community Development and Consumer Affairs, to look into their plight and help the family concerned since they are responsible in cases involving children and women.
Semua berita dari laman web ini adalah hasil sumbangan rakyat Malaysia dari pelbagai lapisan masyarakat. Jika anda berminat untuk lebih mengetahui mengenai kursus penulisan dari Citizen Journalist Malaysia atau ingin menyumbang artikel anda, sila (KLIK SINI)
________________________________
All news posted on this website are written by Malaysians from all walks of life who are trained by Citizen Journalist Malaysia. If you are passionate about writing, photography or  video storytelling and would like to contribute your articles, photographs or videos of events that is happening in your community, please (CLICK HERE)
________________________________
For more updates, please like us on Facebook