Car, motorcycle enthusiasts turn out for Naza World Automania 2015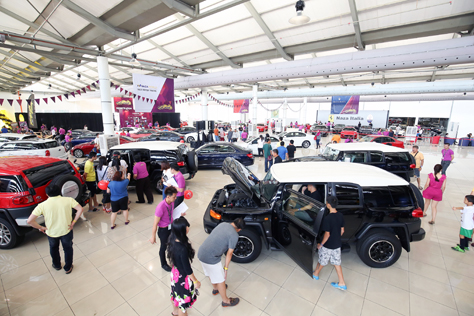 Malaysia's largest importer of luxurious automobiles, Naza World Group of Companies, hosted a 3-day automotive exhibition from April 24-26 at its flagship showroom, Naza World Automall in Petaling Jaya, in conjunction with its 40th anniversary celebration.
The Naza World Automania 2015 showcased 12 prestigious automotive marques, including Ferrari, Maserati, Brabus, Chevrolet and Koenigsegg.
The exhibition brought record numbers of car and motorcycle enthusiasts, numbering more than 4,000 many with the intention of upgrading their rides or purchasing a new one.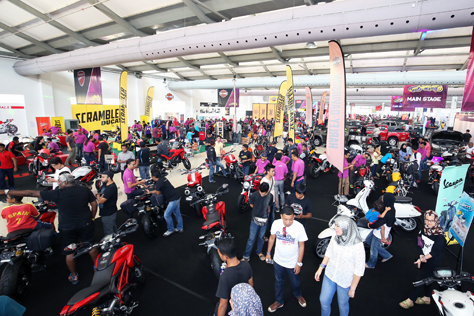 Renowned motorcycle brand such as Ducati, Harley-Davidson, Aprilia, Vespa and NAZA Bikes also took the stage during the three-day event.
Chevrolet Malaysia unveiled its midsize pickup truck Chevrolet Colorado Sport Edition priced at RM138,967.36 on-the-road and limited edition of new 1.6 litre variant of Chevrolet Sonic line-up, adding to its 1.4 litre version.
At the same time, Harley-Davidson also took the opportunity to show off its newly launched Street 750 model while Ducati showed off its new Ducati Scrambler.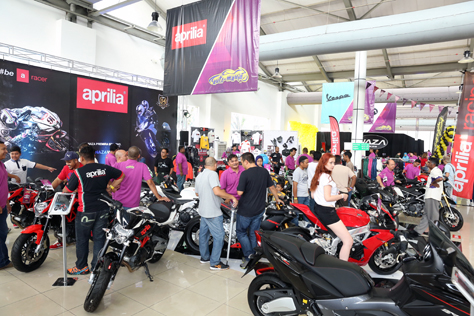 There were special promotions and sales offered, including a series of "Special Cars and Motorcycles of the Day" sale at attractive prices during the three-day event.
Visitors had the opportunity to ride or test drive on the wide range of marques and models
Those who came with families enjoyed fun and games as well as food at the gourmet food trucks and a kid's zone specifically designed to entertain the younger crowd.
They were also special appearances by 'Bumblebee' from Transformers and the Chevy Bear to keep visitors entertained.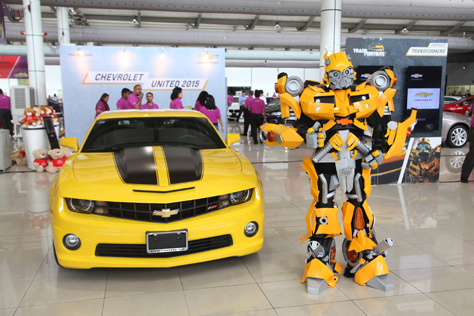 Clearly happy to see the big turnout, Naza World Group of Companies group executive chairman and group CEO Datuk Wira Hj. SM Faisal Tan Sri SM Nasimuddin said: "The success of Naza World Auto-Mania 2015 is due to the support of our customers who have always had our back for the past 40 years.
"The fact that they turned up in droves despite the rainy conditions is an inspiration for us to organise more events of this nature in the future," added SM Faisal.