Habib unveils Moghul jewellery collection in Retro Raya campaign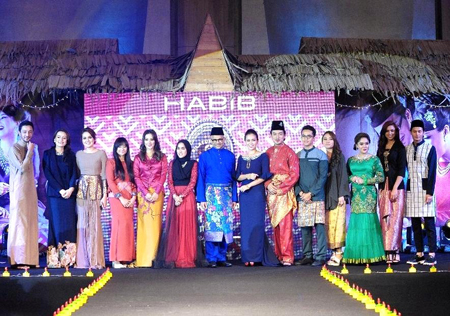 Habib Jewels unveiled its festive campaign with great pomp and show featuring various designs from its Raya collections at Hilton Hotel, Kuala Lumpur recently.
This year's campaign under the theme "Silaturrahim Di Hari Raya, Rantaian Kasih Selamanya" with a touch of retro style look and feel was launched by Habib Jewels managing director Dato' Sri Meer Habib.
"The inspiration for our Moghul Collection was drawn from the rich tapestry of colours and styles of the 16th century Moghul Empire when Moghul architecture was first seen and one can still find the Moghul touch in many things today.
"It remains a beautiful masterpiece of timeless beauty and value which we wanted to bring our collection," said Habib.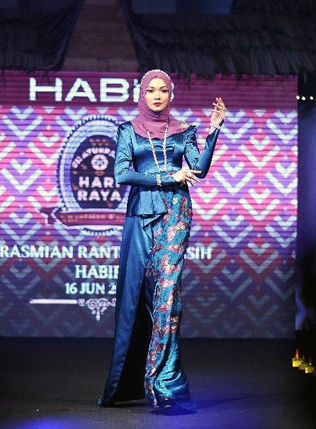 He added: "The Moghul Collection with its beautiful lines and rainbow-coloured gemstones from diamonds and rubies to sapphires and emeralds will look great on any Raya outfit.
"The Aidilfitri season gives us the opportunity to strengthen relationships with loyal customers whom have supported us through the generations with our quality products and making a lasting impression upon their lives."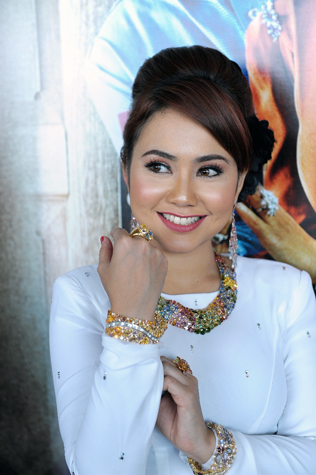 The event hosted by Sinar FM radio presenter Feeya Iskandar saw Raya campaign ambassadors Siti Saleha, Elfira Loy and Iqram Dinzly, and a bevy of models showcased exquisite pieces of jewellery from Moghul collection, paired with beautiful designer gowns from Azura Couture and modern Baju Melayu from Arata by actor Ryzal Jaafar.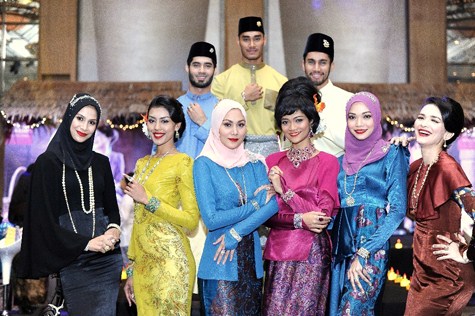 The month-long campaign from June 18 – July 19 offers attractive promotions with up to 70% discount on diamonds and precious gemstones, and between RM5 and RM15 off per gram on all 916 and 999 gold at all Habib showrooms nationwide
Customers can also look forward to more festive activities and other attractive offers at its Ramadhan Bazaar from 26th till 28th of June.