Houses and kindergarten razed in Kampung Sim Sim fire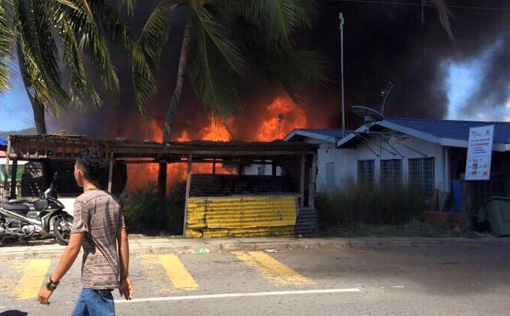 Four wooden houses and a kindergarten were razed by fire yesterday afternoon at Jambatan 20, Kampung Buli Sim Sim.
There was no casualty reported and the cause of the fire are still under investigation.
According to the Sandakan Fire and Rescue Department zone chief Anddre Andrew, the station received a distress call at 2.14pm and despatched 23 firefighters with three fire engines and three utility vehicles, reaching the scene at 2.21pm.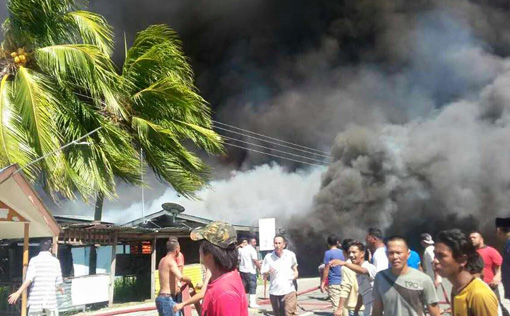 He also said that with the cooperation from the villagers the fire was brought under control around 3 pm, eventhough strong wind made the task impossible.
According to Borneo Post, the house of 74-year-old village chief Yussof Omar located behind the kindergarten was among those affected.
Yussof said that the fire started from a nearby house and because of the close proximity of the wooden houses, the flames spread rapidly to his house.
Yussof said he had just returned home after attending a wedding ceremony when the fire occurred and was relieved and happy that his wife was safe and unharmed.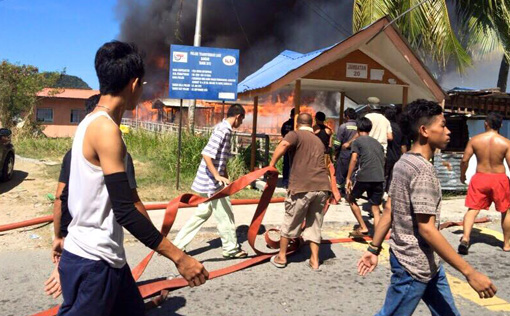 "My wife, Mastura Akman, 64, is unable to walk since five years ago and had to be assisted by children and neighbours to walk out from the house.
"We were unable to save any of our belongings as the smoke and heat from the fire was unbearable," he said
Semua berita dari laman web ini adalah hasil sumbangan rakyat Malaysia dari pelbagai lapisan masyarakat. Jika anda berminat untuk lebih mengetahui mengenai kursus penulisan dari Citizen Journalist Malaysia atau ingin menyumbang artikel anda, sila (KLIK SINI)
_________________________________________
All news posted on this website are written by Malaysians from all walks of life who are trained by Citizen Journalist Malaysia. If you are passionate about writing, photography or  video storytelling and would like to contribute your articles, photographs or videos of events that is happening in your community, please (CLICK HERE)