Sabah beauty Brynn Lovett is Miss Malaysia World 2015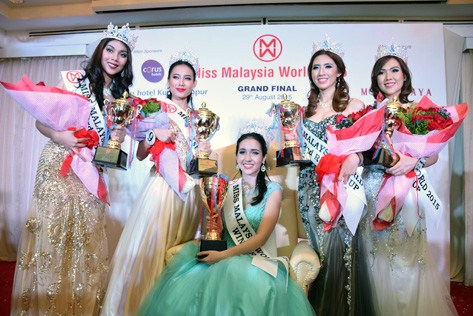 Brynn Zalina Lovett, a dancer and swim instructor from Beaufort, Sabah was crowned Miss Malaysia World 2015 by last year's winner Dewi Liana Seriestha at the pageant's grand finals in Corus Hotel, Kuala Lumpur on Aug 29, 2015.
The 5' 7" tall lass who is of mixed Aussie and Murut parentage will represent Malaysia to compete at the Miss World 2015 final in Sanya, China on Dec 19, 2015.
"I am very glad that I won. I really aim for this competition and I hope I deserve it," said a jubilant Lovett.
"My biggest challenge in the contest was overcoming public speaking but through this journey I have gained public speaking abilities and I am really glad that tonight it went well and I really feel proud of myself for following through and answering the question."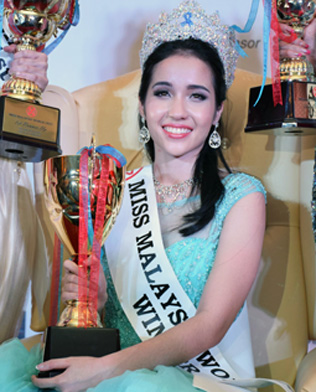 Lovett won the judges over with her commendable answer to the Q&A on how Miss Malaysia World can make our society a better place.
"Miss Malaysia World can make our society a better place by taking advantage of the publicity that it is receiving and promoting social activity such as social awareness which can help improve experience of life, become aware of people's emotion and improve our ability to respond to change.
"Quote from Leon Brown: For every positive change you make in your life, something else also changes for the better – it would create a chain reaction which in time will make our society a better place."
Lovett also won three subsidiary titles of Miss Fitness, Miss Talent and Miss Wacoal.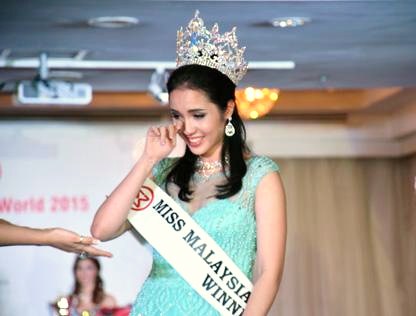 The first runner up was mass communication student and actress Serene Chai Yong Bin from Johor Bahru.
Third place and fourth place went to professional model and magician Melinda Lee Chen Ling from Penang and doctor Catherine Chow Kit May from Ipoh while biology student Natasha Aprillia JS Benggon from Kota Kinabalu finished in the fifth spot.
This year's panel of judges comprised of Miss Malaysia World 2013 Melinder Bhullar, award winning fashion designer Jovian Mandagie, House of Tatiana founder and owner Dato' Julie Lim Chew Ching, Wacoal Malaysia executive director Takashi Watanabe and Laura Ashley (Asia) president Joyce Sit.
Miss Malaysia World 2015 franchise owner and organiser Dato' Anna Lim said the custom-made crowns for the top 5 winners had a blue ribbon to remind them to always enjoy doing charity for a good cause.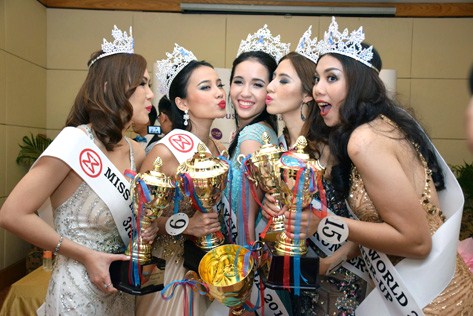 The glitterati evening began with a speech by Miss Malaysia World 2015 pageant organiser Dato' Anna Lim, an opening dance gambit by the 19 finalists in Metrojaya outfits and followed by a brief self-introduction.
The beauties then showed off their talents and paraded in Laura Ashley fashion wear, swimwear by Funfit Swimwear and elegant wear by Tatiana Boutique.
Guests at the gala dinner also got to enjoy a special performance by Miss Malaysia World 2014 Dewi Liana Seriestha who showed her powerful voice with three songs.
This was followed by models showcasing the latest Wacoal lingerie collections and raised the temperature in the room and onto the Q&A session for the final top five before the crown winner was announced.
The main sponsors for this year's pageant are Metrojaya and Corus Hotel while the exclusive sponsor is Wacoal.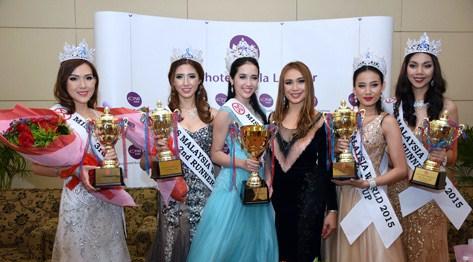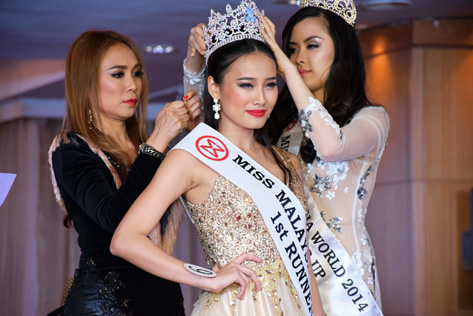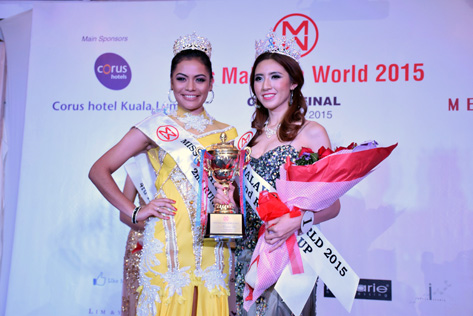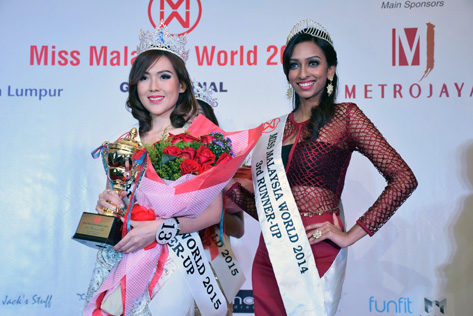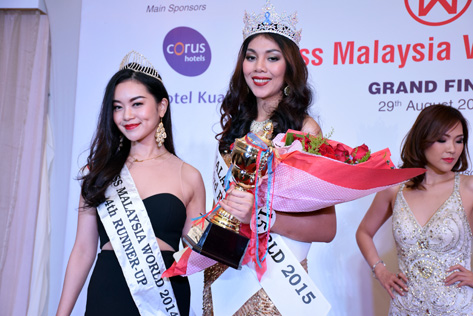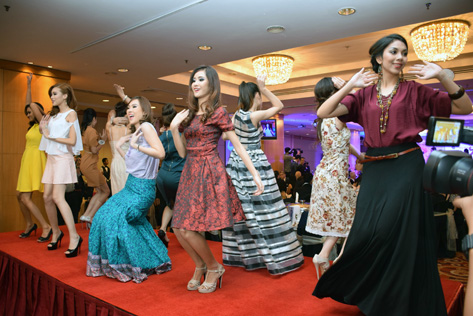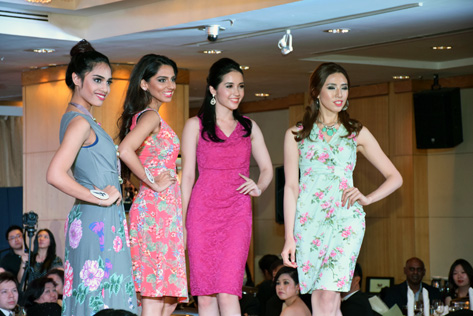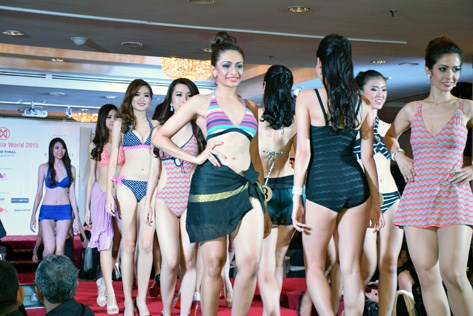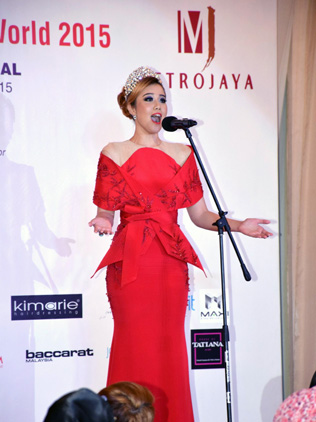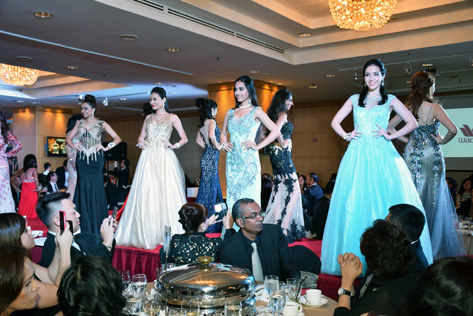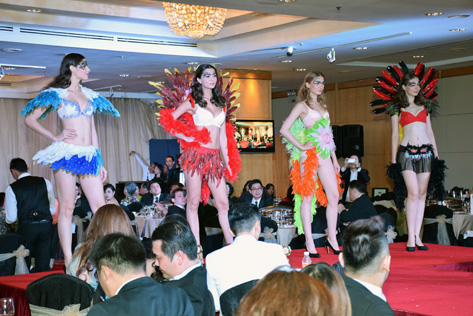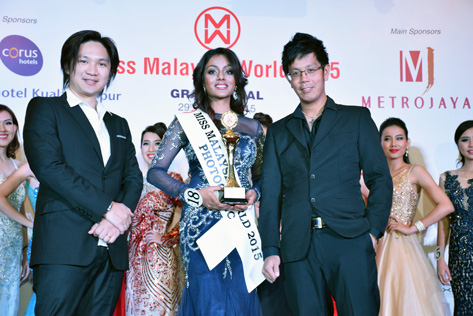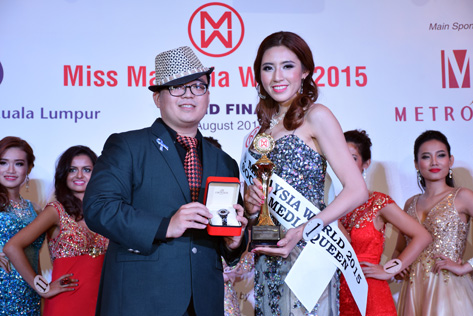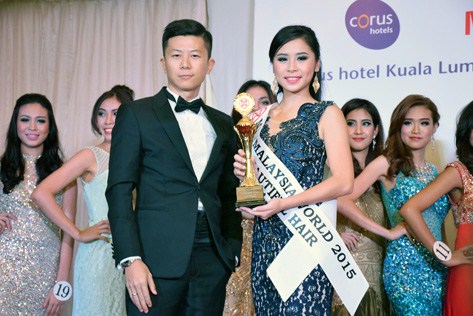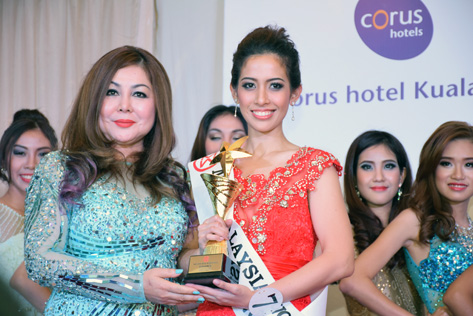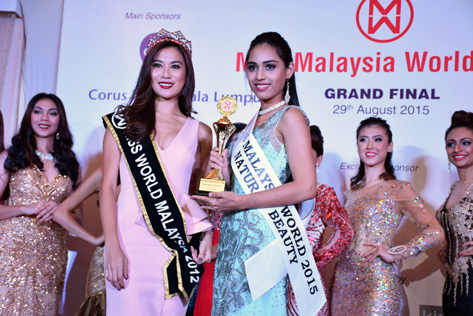 MISS MALAYSIA WORLD 2015:
Winner: Brynn Zalina Lovett, dancer/swim instructor, Sabah
1st Runner Up: Serene Chai Yong Bin, student/actress, Johor Bahru
2nd Runner Up: Melinda Lee Chen Ling, professional model/magician, Penang
3rd Runner Up: Catherine Chow Kit May, doctor, Ipoh
4th Runner Up: Natasha Aprillia JS Benggon, student, Kota Kinabalu

SUBSIDIARY TITLE WINNERS:
1. Miss Photogenic: Dhiva Sakti Yogandran, Kuala Lumpur
2. Miss Personality: Catherine Chow Kit May, Ipoh
3. Miss Social Media Queen: Melinda Lee Chen Ling, Penang
4. Miss Talent: Brynn Zalina Lovett, Sabah
5. Miss Metrojaya: Serene Chai Yong Bin, Johor Bahru
6. Miss Elegance: Santhawan Boonratana, Kelantan
7. Miss Beautiful Hair: Annie Kok, Kuala Lumpur
8. Miss Wacoal: Brynn Zalina Lovett, Sabah
9. Miss Natural Beauty: Mae-Ziele Nyara Joseph, Klang
10.Miss Fitness: Brynn Zalina Lovett, Sabah
11.Miss Popular: Serene Chai Yong Bin, Johor Bahru