Miss Malaysia Petite World 2015 to Prove Beauty Comes in All Sizes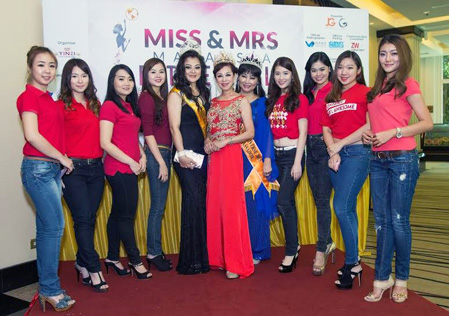 A group of beautiful and ambitious ladies are all set to prove that beauty does come in all sizes by competing at the upcoming Miss and Mrs Petite Malaysia 2015 finals at Putrajaya Marriott Hotel on Oct 18, 2015.
Speaking to a press conference held at the hotel on Sept 3, 2015, pageant organiser and CEO of Yinzi Event and Marketing Madam Lim Siew Cheng said the unique pageant was aimed primarily at giving petite married and single women an opportunity to show their charm and self-confidence, and their courage and determination on stage before embarking on the international level.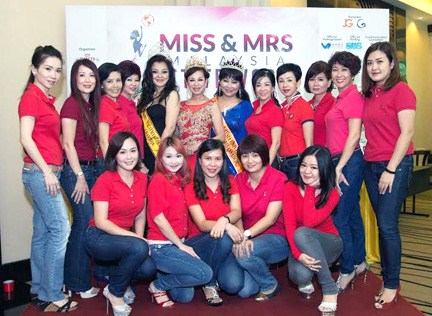 "I encourage these wonderful groups of women to participate in this pageant to discover their self-worth and sense of beauty, and experience personal development and achievement of higher self-esteem and greater self-confidence against the challenges of the world," said Madam Lim, a former beauty queen herself.
During the press conference, the pageant contestants, sponsors and partners were presented to members of the media. Former and reigning beauty queens of pageants organised by Madam Lim were also in attendance adding glamour and glitz to the event.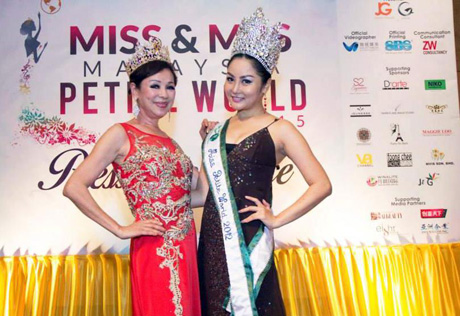 The competition is opened to petite ladies who are under 162 cm or 5 ft 3 inches tall and divided into two categories: Miss Malaysia Petite World 2015 (single lady aged 18-28) and Mrs Malaysia Petite World 2015 (married woman aged 25-55).
The semi final round will be held on Sept 20 and the grand final on Oct 18 will be judged by a panel of industry experts.
The winner from each category will get the opportunity to represent Malaysia at the petite world finals in the United States.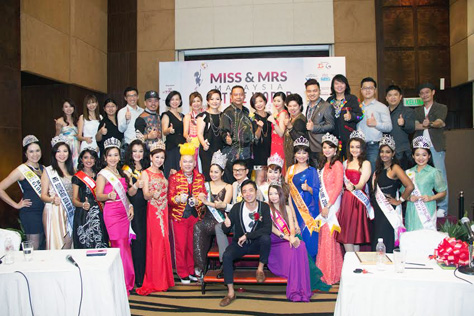 The Miss and Mrs Malaysia Petite World 2015 pageant are presented by Janson Group and Gorgias while Putrajaya Marriott Hotel is the official hotel.
Other sponsors and partners include SBS Prints, ZW Consultancy, S2 Signature, D'arte Academy, Niko Hair Beauty, Jeunesse, Paper Plaine Image Studio, PQ Cosmetics, Winalite, Facepics Studio, VA Channel, Professionale, Fairy De Paris, J & G, Mvis, Maggie Loo Models and Beauties Academy, Vern, Foxxytong Restaurant, Eight Media.