Bon Odori 2015 in Shah Alam, The Biggest Outside Japan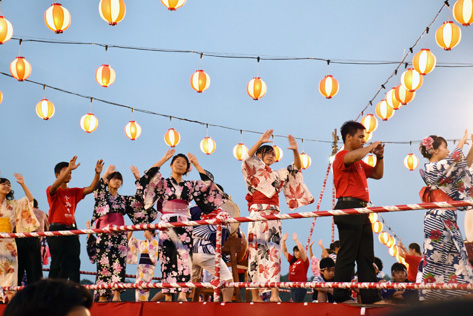 A drizzly rain did not put a damper on the spirits of the more than 35,000 people that packed the Panasonic Shah Alam National Sports Complex for the 39th Bon Odori Festival celebrations on Sept 5, 2015.
Organising chairman Toshihiko Todokoro said he was very happy to see such a big crowd for this year's festival, now on its 39th year, in spite of the drizzle.
"This is the biggest Bon Odori event in the world with 35,000 people here tonight and 95% of the crowds are Malaysians. That is a very important point in our long history of close relationship between Japan and Malaysia," said Todokoro.
He added that the celebration here in Malaysia was almost the same in Japan that it was celebrated.
"This kind of event is very important between Japan and Malaysia because we can make a good relationship with each other especially forging closer ties of solidarity.
"This is our 39th year celebration and we shall continue to further strengthen this close relationship. Next year is our 40th year, the festival will be bigger and we hope more Malaysians will gather to celebrate 40 years worth of memories," said Todokoro.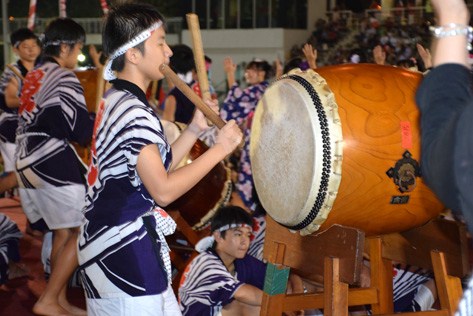 Japanese ambassador to Malaysia Dr. Makio Miyagawa said rain was a very important symbol in Japanese culture.
"Rain solidified the terrain. Rain also strengthen the bond between Japan and Malaysia and we are very happy to touch a large number of people here, not just the Japanese people but also Malaysians who come here to enjoy the night together and share the spirit of cooperation and partnership well.
"I am very happy that we have continued to celebrate this great festival for 39 years and next year we will celebrate 40 years of momentous occasion so please do come again."
The celebration began at 7.00 pm with Japanese traditional drumming, including Wadaiko drums, colouful Yukata, Japanese foods and the sacred Bon Odori dance.
There was also a special dance performance by the Malaysian Cultural Dance Group which performed various traditional dances of Malay, Chinese, Indian and Borneo.
VIP guests of honour Selangor Menteri Besar Azmin Ali and state exco for tourism, consumer affairs and environment Elizabeth Wong sportingly took part in the Bon Odori dance on the Yagura, a special stage set up in the centre of the field.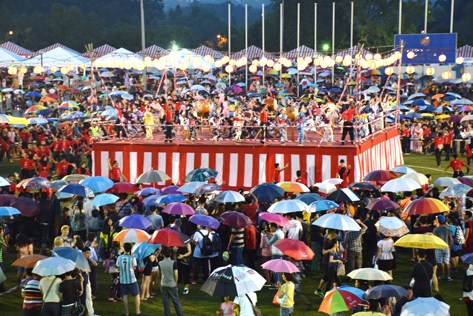 The Selangor state government and Invest Selangor Berhad have contributed a total of RM30,000 to support the event with Tourism Selangor giving full support to the even with logistic support such as free shuttle bus services, medical teams, traffic police and RELA assistance.
Bon Odori is a Japanese folk dance and the festival is celebrated as a get-together event in Japan to honour the spirits of ancestor, a Japanese tradition for more than 500 years.
Bon Odori in Malaysia, which dates as far back as 1977,  is the brainchild of Japanese expatriates and what started as a small affair to immerse their children in Japanese culture has slowly grown into what is today to promote and strengthen cultural ties between Malaysia and Japan by allowing local participation to experience Japan's cultural traditions and culinary.
The 39th Bon Odori Festival in Shah Alam is jointly organised by The Japan Club of Kuala Lumpur, The Japanese School of Kuala Lumpur, and the Embassy of Japan, in cooperation with the Alumni Look East Policy Society (ALEPS), Japan Graduates Association of Malaysia (JAGAM), The Japanese Chamber of Trade and Industry Malaysia (JACTIM) and Tourism Selangor.