Audrey Lee Impresses Miss Petite Judges With Traditional Indian Dance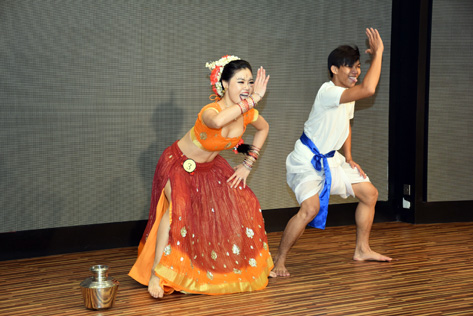 There was talent aplenty on show at the talent round of Miss & Mrs Malaysia Petite World 2015 Semi Final held at Hee Lai Ton Restaurant in Shaw Parade, Kuala Lumpur on Sept 20, 2015.
The event showcased talents involving 28 petite and beautiful ladies and women wowed the judges with their variety of performances in singing, dancing, cheer-leading, art painting, hair setting and even drumming.
One of the contestants who belted out Kelly Clarkson's "A Moment Like This" was Eve Yap who serenaded the audience with her pleasant voice and sweet vocals.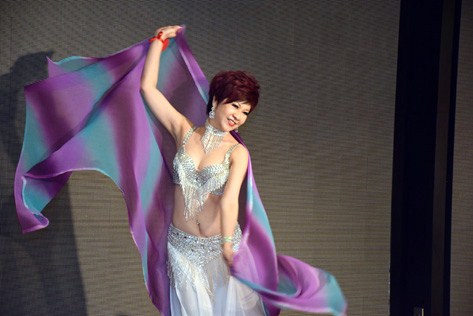 Another contestant, 28-year-old finance officer Rupa Devi from Klang, impressed with her dancing ability to a Bollywood dance number. Not to be outdone, contestant Audrey Lee mesmerized with her beautiful traditional Indian dance while Catherine Tan displayed her sensual belly-dancing.
Contestant Sherry Phua from Pahang showed her musical talent playing the drums and cymbals like a professional, much to the delight of the crowd.
The talent show was followed by a catwalk session in which all the contestants dressed up their best in beautiful evening gowns.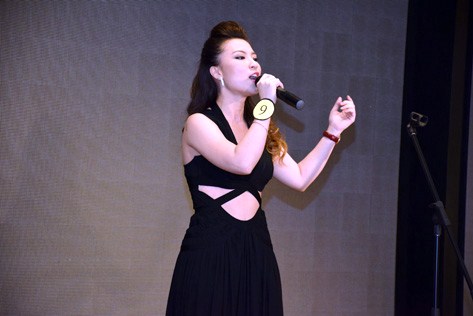 The judges had a hard time deciding on the winners.  In the end, when the champions for Best Performance Award were announced, Audrey Lee won for her traditional Indian dance while Catherine Tan for her belly dancing in their respective Miss and Mrs category.
Yinzi Event and Marketing CEO and pageant organiser Madam Lim Siew Cheng said she was proud of the girls who had displayed great courage in stepping on stage to perform amazingly well.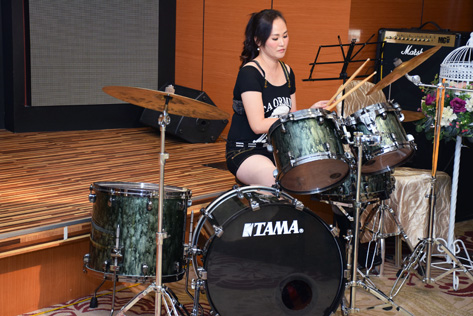 The panel of judges comprised beauty queens and well-known personalities including Mrs Malaysia Universe 2015 Charisma Ambassador Jane Bee, Mrs Malaysia Planet 2013 first runner-up Dr May Heong, S2 Signature founder Stella Lim and Glitterama Ladies Charity Group founder Datin Maylene Yong.
Special guest performers were singer John Chong, Mrs Elite Malaysia Global United 2015 Look Kah Hui and Mrs. Elite Malaysia International 2015 first runner up Wee Soo Mei who delivered several songs and dance numbers.
The afternoon culminated with all the 28 contestants being named as finalists of Miss & Mrs Malaysia Petite World 2015. The grand finals will be held at Marriott Putrajaya on Oct 18, 2015.
The Miss & Mrs Malaysia Petite World 2015 pageant is opened to petite ladies who are under 162 cm (5 ft 3 inches) tall and divided into two categories: Miss Category for single lady aged 18-28 and Mrs Category for married woman aged 25-55.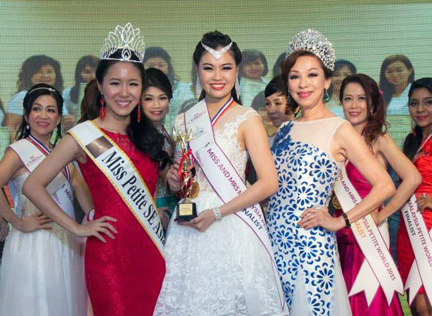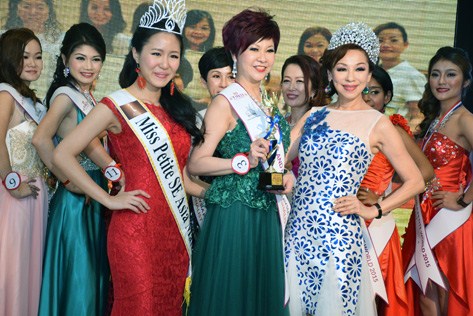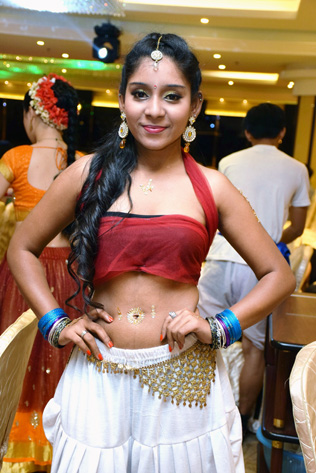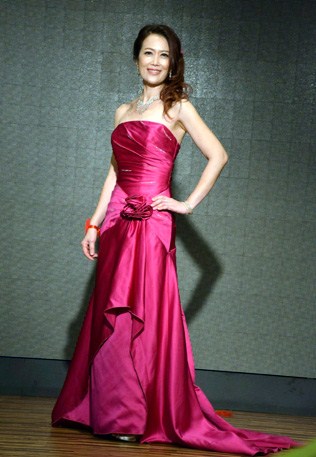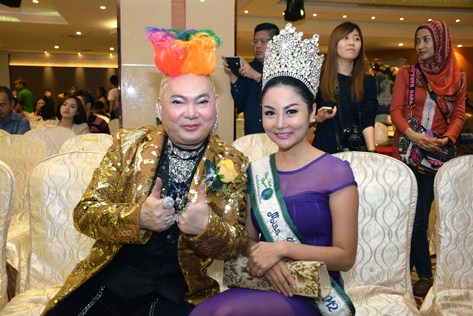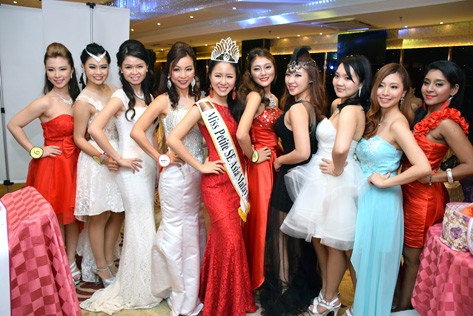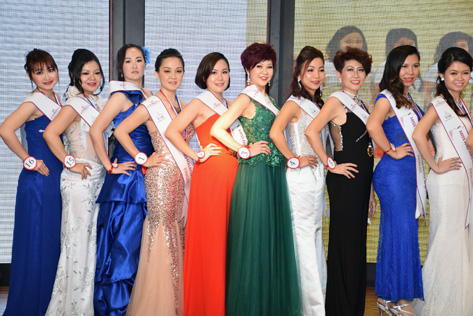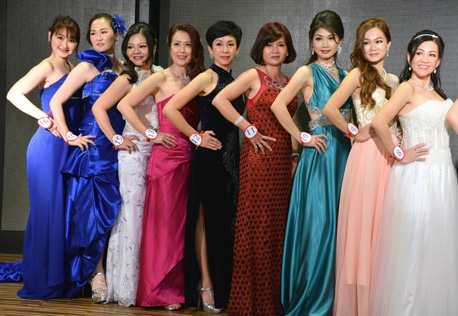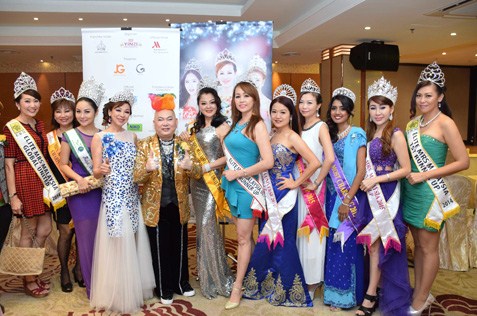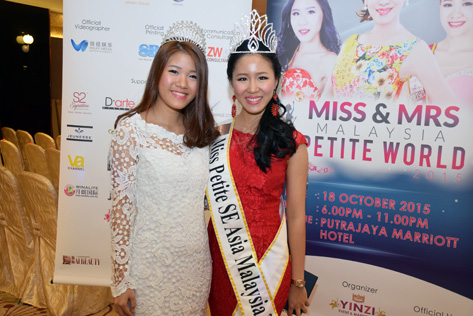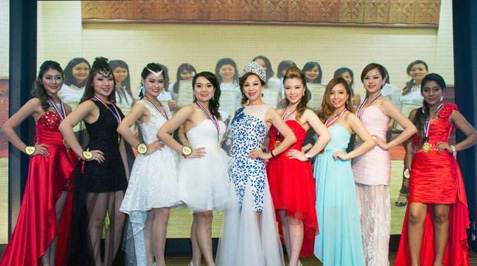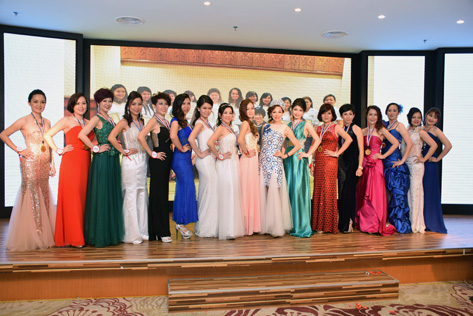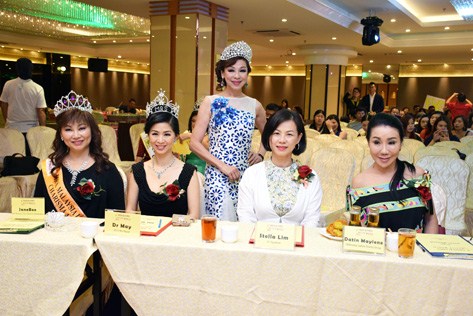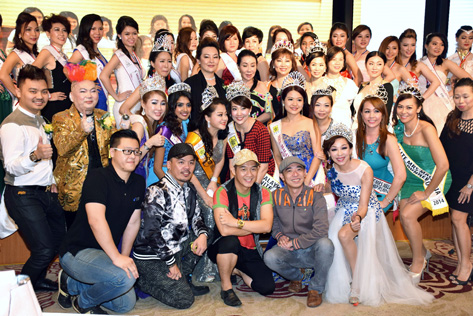 Miss Malaysia Petite World 2015 Finalists:
1.   Angel Lee, 160 cm
2.   Audrey Lee, 162 cm
3.   Cindy Gan, 153 cm
4.   Eve Yap, 155 cm
5.   Evonne Beh, 153 cm
6.   Fionn Lee, 158 cm
7.   Mico Chua, 162 cm
8.   Rupa Devi, 157 cm
9.   Excella, 158 cm

Mrs Malaysia Petite World 2015 Finalists:
1.    Ailee Lim, 155 cm
2.   Carmen Lee, 152 cm
3.   Catherine Tan, 155 cm
4.   Cecelia Lee, 157 cm
5.   Christina Cheng, 160 cm
6.   Claricel, 160 cm
7.   Elaine Lee, 159 cm
8.   Evonne Ng, 149 cm
9.   Jenny Koh, 158 cm
10. Josverlin Chang, 159 cm
11. Lim Lean Sim, 160 cm
12. Lisa Lim, 160 cm
13. Wong Mee Lee, 156 cm,
14. Sherry Phua
15. Wendy Woon, 155 cm
16. Lin Pao Pei, 155 cm
17. Cindy Chia,
18. Hoh Jei Munn
19. Phelina Tan