Miss Universe Malaysia 2016 Finalists Revealed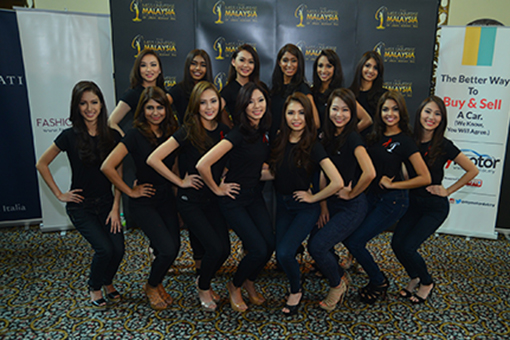 Following a search over the span of six months the Miss Universe Malaysia Organization (MUMO) has finally revealed the 14 finalists for the next Miss Universe Malaysia 2016 at the Palace of the Golden Horses.
All 14 finalist will attend a beauty camp where they will undergo a series of activities which will groom and test them in areas such as catwalk, styling, public speaking, acting, fitness and photo shoots.
The finalists will be assisted by a panel of catwalk, beauty and styling experts such as Dato' Yasmin Yusuf, Aishah Sinclair, Amber Chia, Jason Leong, Lexie Rodriguez, Shawn Loong, famous YouTubers and a team of experts from respective sponsors in hair, makeup, etiquette, modelling, fashion editors and ex-beauty queens. The Next Miss Universe Malaysia 2016 is supported by official media partners The Star, FHM and Style magazine, and 8TV.
The National Director of MUMO, Ms Carey Ng said, "The Miss Universe Malaysia Organization is excited to embark on this very special journey with them in the hopes of uncovering a worthy winner and competitor onto the international stage. The finalists should strive to be the epitome of beauty and continue to redefine what beauty is."
The crowning of Miss Universe Malaysia 2016 will take place at the Palace of the Golden Horses Hotel at the end of January 2016. The crowned winner will have an opportunity of a lifetime to travel abroad representing Malaysia at the Miss Universe pageant to be held in the later part of 2016. Additionally, she will also receive a cash prize of RM50,000 and sponsored prizes worth over RM200,000.
For 2016, the format has been updated to reach to a greater online audience where the entire process will be captured and broadcasted on YouTube in a series of 31 webisodes.
Fans can once again vote for their favourites for 2016 using the The Next Miss Universe Malaysia (TNMUM) mobile application available for free from the iTunes App Store and Google PlayStore.