Talented Taylors Student, 18, Crowned Miss Petite Beauty Queen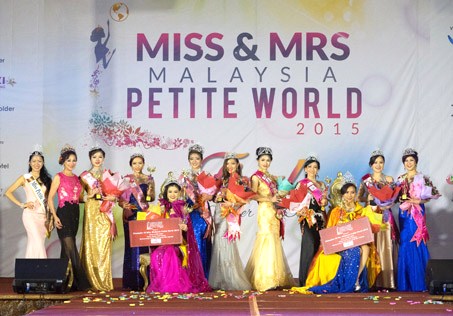 Height is no limitation to their dreams as 18-year old Taylor's University business foundation student Audrey Lee Hwee Wen and 42-year old businesswoman Cecelia Lee Sook Tieng competed against other contestants in their respective categories for the title of Miss and Mrs Malaysia Petite World 2015 and won.
Audrey Lee from Klang, standing 162 cm (5'4") tall, took the Miss Malaysia Petite World 2015 title, She also won the Best National Costume, Most Talented and Miss Personality subsidiary titles.
"I am very excited and happy because this is my first pageant in my life and I won," said Audrey.
Cecelia Lee at 157 cm (5'2") tall and a mother of three took the Mrs Malaysia Petite World 2015 title. She also took the Most Talented subsidiary title.
Each walked away with RM3,000 cash and RM130,000 worth of sponsorship prizes.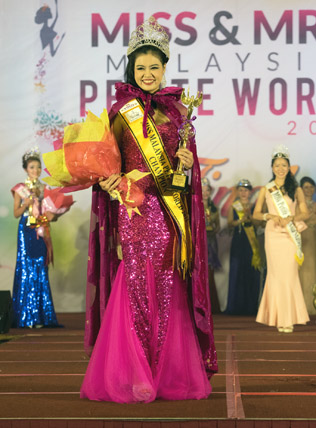 Audrey and Cecelia have proved that being petite can be beautiful, intelligent and talented just as well as their taller counterparts. As the winners, they will go on to represent Malaysia in the Miss and Mrs Petite World 2015 Finals in the United States.
The pageant's grand finals was held at Hotel Marriott, Putrajaya on Oct 18, 2015 during which 9 ladies and 16 women in their respective Miss and Mrs categories took part in talent show, evening gowns and performed in the pageant's opening gambit before the Top 5 finalists of each category were announced.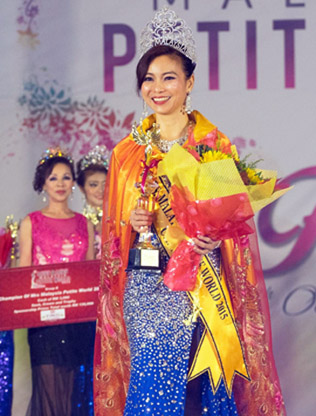 The final vote went to a distinguished panel of judges including Glitterama Ladies Charity Group president Datin Maylene, Mrs Asia Pacific 2015 Carly Voon, supermodel Amber Chia, Mrs Southeast Asia Globe  2013 and renowned blogger Dato' Kee Hua Chee, among other celebrities and industry experts. The judging criteria included beauty, poise, charm, personality and talent.
The successful national pageant, under the theme, "Beauty of Today's Women" was meticulously well-organised by Madam Lim Siew Cheng of Yinzi Event and Marketing, which played its role in corporate social responsibility by making a donation of RM5,000 to Pride Foundation Malaysia.
The petite pageant is for ladies who are under 162 cm (5ft 3 inches) tall and and divided into two categories: Miss Category for single lady aged 18-28 and Mrs Category for married woman aged 28-55.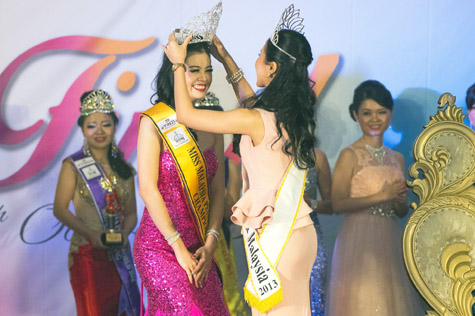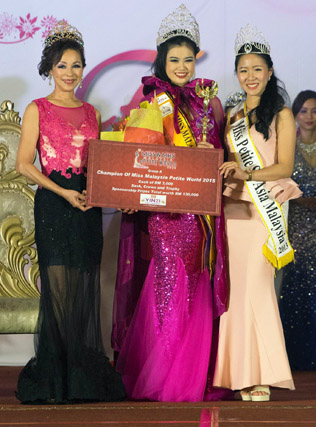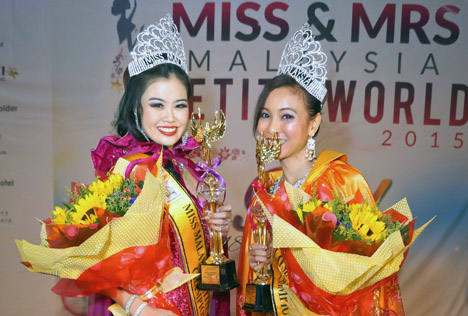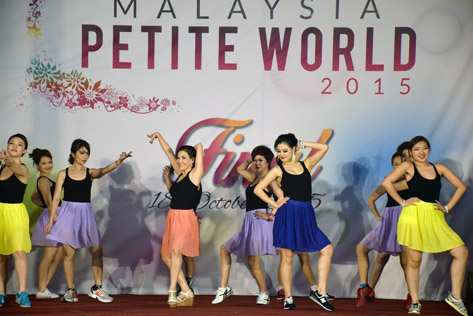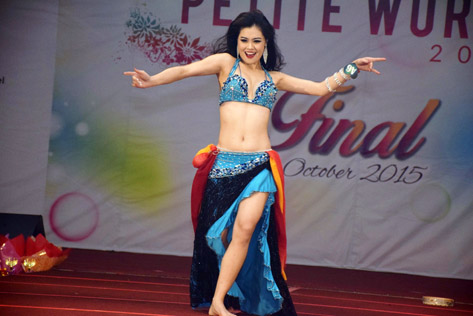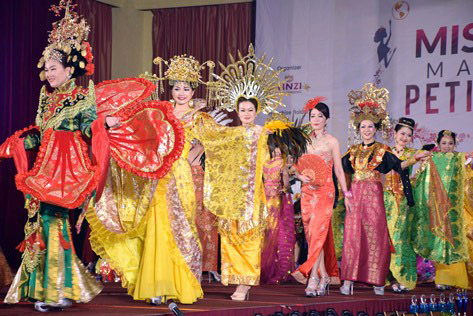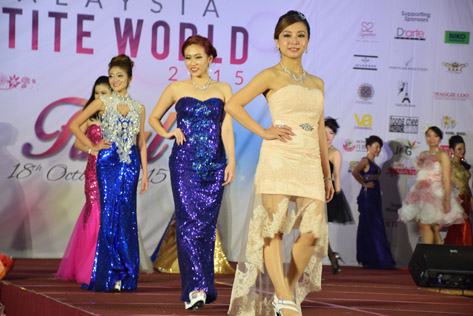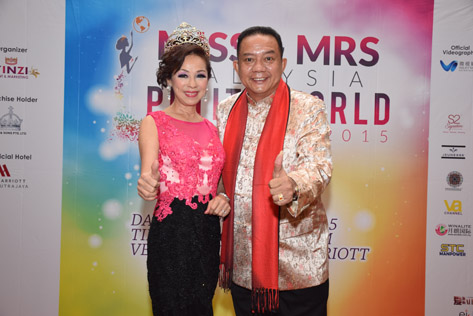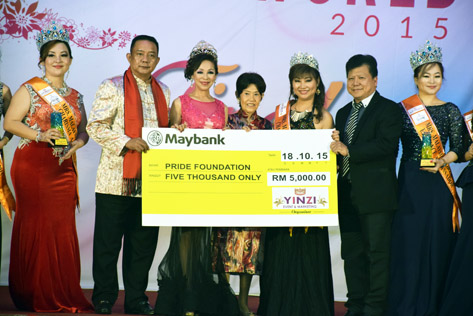 MISS & MRS MALAYSIA PETITE WORLD 2015 FINAL RESULTS
MISS CATEGORY
Winner: Audrey Lee Hwee Wen
1st runner-up: Mico Chua Shing Jiin
2nd runner-up: Excella Chong Ee Ling
3rd runner-up: Angel Lee Yean Ying
4th runner-up: Fionn Lee Suk Yee
Subsidiary Title Winners:
Miss Most Popular: Angel Lee Yean Ying
Miss Best National Costume: Audrey Lee, Fionn Lee
Miss Most Photogenic: Mico Chua Shing Jiin
Miss Most Fitness: Evonne Beh
Miss Personality: Audrey Lee Hwee Wen
Miss Most Talented: Excella Chong, Audrey Lee, Angel Lee
Miss Best Eloquence: Excella Chong
Miss Most Beautiful Skin: Eve Yap
MRS CATEGORY
Winner: Cecelia Lee Sook Tieng
1st runner-up: Josverlin Chan Mee Yee
2nd runner-up: Evonne Ng Paik Hoon
3rd runner-up: Carmen Lee See Men
4th runner-up: Catherine Tan Sor Eng
Subsidiary Title Winners:
Mrs Most Popular: Evonne Ng Paik Hoon
Mrs Best National Costume: Wendy Woon, Sherry Phua
Mrs Most Photogenic: Josverlin Chan Mee Yee
Mrs Perfect Figure: Phelina Tan Siew Ping
Mrs Most Confident: Carmen Lee See Men
Mrs Most Elegant: Jenny Koh Mei Chuin
Mrs Most Charming: Wendy Woon Lian Tee
Mrs Friendship: Jenny Koh Mei Chuin
Mrs Most Talented: Cecelia Lee, Wendy Woon, Catherine Tan
Mrs Best Eloquence: Elaine Lee
Mrs Best Spirit: Lean Sim Lee, Sherry Phua
Mrs Most Beautiful Skin: Catherine Tan