Guests Enthralled at Miss and Mrs Petite Malaysia 2015 Success Party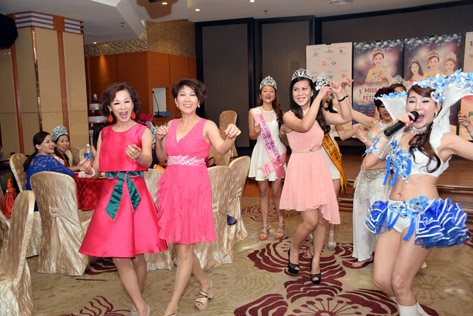 Yinzi Event and Marketing CEO and pageant organiser Madam Lim Siew Cheng threw a Thank You lunch party at Hee Loi Tang Restaurant in Shaw Parade, Kuala Lumpur on following the success of the The Miss & Mrs Malaysia Petite World 2015 pageant  in acknowledging and thanking the sponsors, partners, participants, judges and supporter.
"It is a great joy for me to extend my heartfelt thanks to everyone here who have contributed in one way or the other for making this outstanding pageant a great success," she said.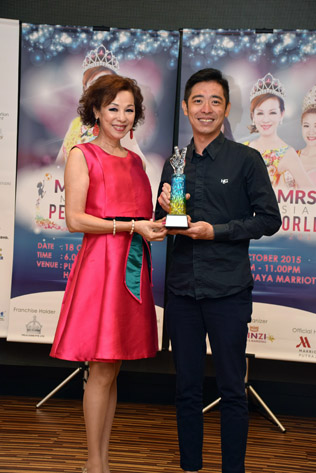 The guests enjoyed the good food and performances provided by Miss & Mrs Malaysia Petite World 2015 winners as well as guest performers who included Elite Mrs Universe Malaysia 2015 first runner-up Wee So Mei and an all-girl dance group.
There was talent aplenty on show. Miss Malaysia Petite World 2015 Audrey Lee and Mrs Malaysia Petite World 2015 Cecelia Lee enthralled the guests with their Best Talent award-winning belly dancing.
Madam Lim sang her golden oldies to the melodic delight of everyone present. She even got her guests up on their feet and dancing to the sound of the music.
Later, she presented Certificate of Appreciation to the pageant  sponsors and winners as well as Ambassador Awards of Mrs Malaysia Petite World 2015.
The memorable event ended with the sponsors presented gifts to all the pageant winners before a group photo taken of everyone present.