Search Begins for Mrs Malaysia Chinatown International 2016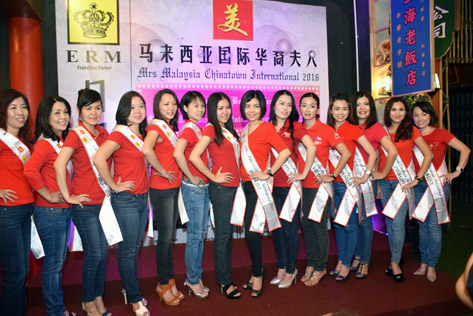 The search for the next Mrs Malaysia Chinatown International 2016 beauty queen has begun with the pageant hopefuls showing up in large numbers for the first audition held at Grand Shanghai Restaurant, Setia Walk Puchong on 9th Jan 2016.
Mrs Malaysia Chinatown International organizing chairman Dato' Timothy Gan said the pageant for married women was to recognize their accomplishments and contributions.
"The married women of today should be acknowledged and recognised for their beauty, style, intelligence and uniqueness," he said at the audition and press conference.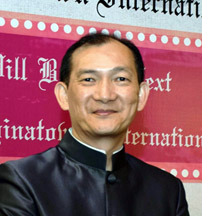 "This is our first audition and we are very excited to see a good turnout. These potential contestants arrived with lots of energy and enthusiasm as seen on their faces. There were also some participants from Johor Bahru who could not make it on time to the audition today," he added.
Gan said the participants arrived fully prepared to make a good impression in front of the audition judges in the hope of being selected to take part in the finals. In the end, 14 candidates who successfully passed the audition were selected as finalists.
"Ideally we would like to have 20 to 22 finalists. Additional auditions will be held to make the number 22,"
"I am really impressed with the participants thus far. The fact that they made the decision to join the pageant and open up about themselves is in itself a very important step forward.
The audition judges of Mrs. Malaysia Chinatown International 2016 were Mrs Borneo World 2015 June Yap, Classic Mrs Malaysia World 2015 first runner-up Zhou Qian, Classic Mrs. Malaysia World 2015 second runner-up Jannies Khoo, Classic Mrs Malaysia World 2015 Ambassador Wendy Gan, Asia Top Male Supermodel Wilson Tan and actor Jacky Kam.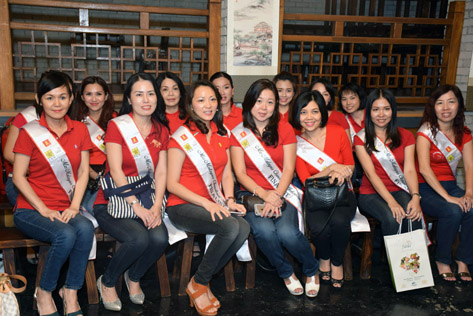 "There will be three months of comprehensive training required of the contestants such as catwalk, posture, public speaking, sponsor visits and other activities. These are good challenging activities which married women can present themselves and I encourage more married women to get involved with pageantry. It does not matter if you win or lose because winning or losing is just a decision. I think it would be a wonderful way to gain confidence, public speaking and being a community role model," said Gan.
"One of our focuses in the competition is the traditional one-piece dress for Chinese women known as qipao or cheongsam which has become an important part of traditional Chinese culture. The cheongsam beauty and elegance will be showcased throughout the entire competition," added Gan.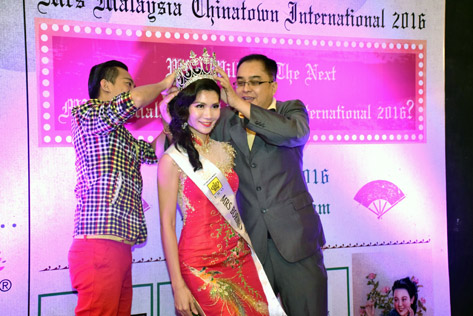 Pageant organizer Fidella Sdn Bhd has also not forgotten their community and social responsibility. It will support charity for a cause. All the finalists will take part in a range of activities which include visit to Kiwanis Down Syndrome Foundation, Klang Centre.
"This is the first time we are collaborating with Kiwanis as our charity partner. The finalists will have the opportunity to learn more about Down Syndrome during our visit to Kiwanis Klang Centre on this March. We will try to understand more how we could actually get involve and do more for Kiwanis. There will be also visits to our pageant sponsors as well," said Gan.
The pageant is actively seeking more sponsorship and support to make the event better by offering more exciting programs and activities including prizes.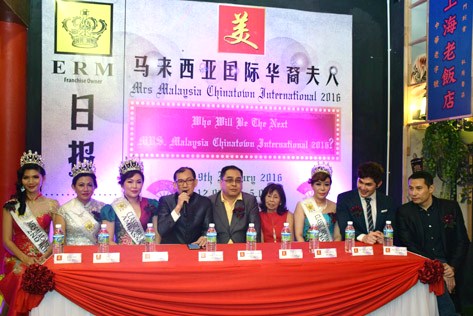 The press conference also saw the awarding of Mrs Borneo World 2015/2016 title and crown to June Yap by ERM Marketing Sdn Bhd managing director Dato' Sean Chia.
Yap won second runner-up to the recently concluded Mrs Malaysia World 2015 pageant. Both Yap and current Mrs Malaysia World 2015 Jenet Foo, will represent Borneo and Malaysia respectively at the Mrs World 2016 grand finals in China on March 12.
This year the Mrs Malaysia Chinatown International grand finals will be held on 24th April at HGH Galaxy Convention Centre in Sentul, Kuala Lumpur.
The Mrs Malaysia Chinatown International pageant is open to married Malaysian women and PR with a Chinese descent aged between 18 to 45 for the Mrs. Category and aged 46 and above for the Classic Mrs Category. There will be no swimsuit round.
Grand Shanghai Restaurant is the audition sponsor venue. ERM Marketing is the franchise owner of Mrs Malaysia Chinatown International.