Subang Jaya Lass Crowned Miss Universe Malaysia 2016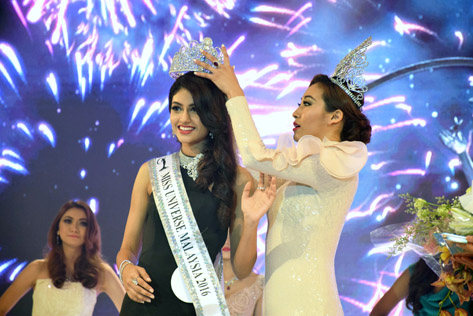 20-year-old Kiran Jassal from Subang Jaya, Selangor made a dream start to the New Year by winning the Miss Universe Malaysia 2016 pageant at the gala night dinner held at the Royal Ballroom of the Palace of the Golden Horse in Seri Kembangan on 30 January 2016.
The 5 feet 8 ½ inches (174 cm) tall lass also won the Miss MyDentist Winning Smile subsidiary title. Her prize package includes cash RM50,000 and gifts from sponsors worth more than RM200,000.
Kiran was crowned by last year's winner Vanessa Tevi Kumares. She will represent Malaysia at the Miss Universe pageant to be held in the later part of 2016.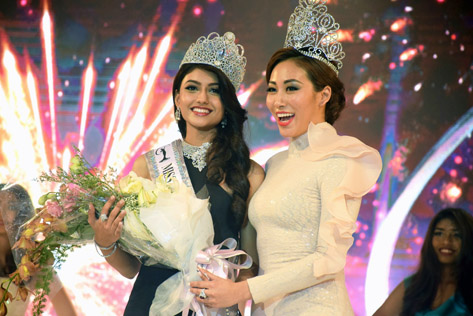 Kiran got accepted into International Medical University (IMU) to study dentistry in February intake this year. Her future goal is to one day open her own orthodontic practice.
She is the youngest in a family of four and her hobbies include reading and exercising.
The first runner-up was Dhivya Dhyana, 25, while the second runner-up was Lina Soong, also 25. Third runner-up went to Swarna Naidu, 18.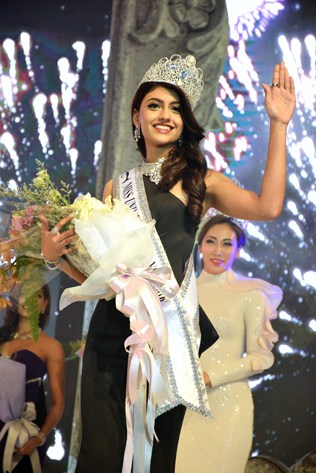 The gala dinner was hosted by former Miss Universe Malaysia 2011 Deborah Henry and local personality Hansen Lee to a capacity crowd of nearly 700 guests in attendance.
The Top 14 finalists put up a good show strutting around in their two-piece swim wear and evening gowns with the Top 5 finalists selected by a panel of nine judges to answer the Q&A before the announcement of the winners.
There were a total of six subsidiary titles awarded.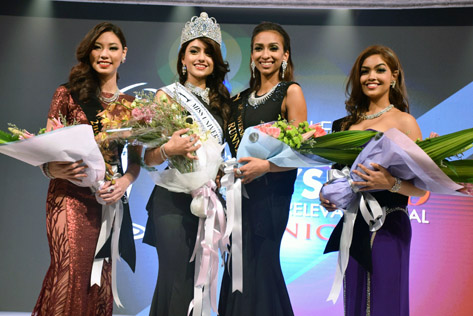 MISS UNIVERSE MALAYSIA 2016 OFFICIAL RESULTS
Winner: Kiran Jassal, 20, Selangor
1st runner-up: Dhivya Dhaya, 25, KL
2nd Runner Up: Lina Soong, 25, N.Sembilan
3rd Runner Up: Swarna Naidu, 18, Penang
4th runner-up : Nisha Sema, 22, Penang
SUBSIDIARY TITLES
Miss Body Beautiful: Swarna Naidu, 18, Penang
Miss Photogenic: Dhivya Dhyana, 25, KL
Miss Congeniality: Nisha Sema, 22, Penang
Miss Online Personality: Alicia Tan, 25, Perak
Miss Talent: Lina Soong, 25, N.Sembilan
Miss MyDentist Winning Smile: Kiran Jassal, 20, Selangor and Swarna Naidu, 18, Penang