Office Boy from AirAsia Becomes Pilot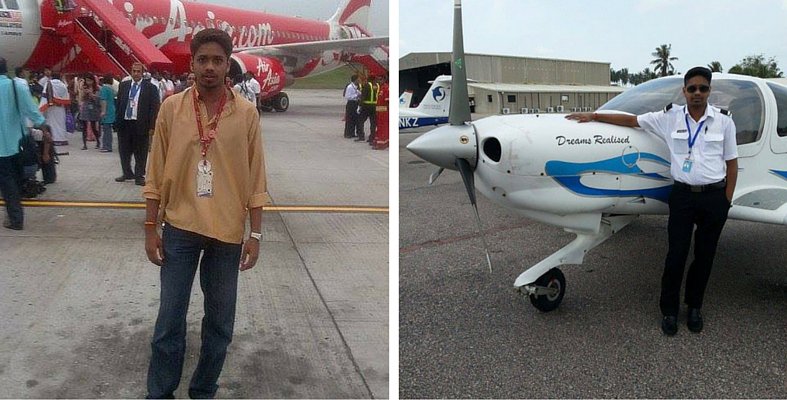 After 9 years and 11 failed attempts Kugan Tangiisuran, 31 is now able to smile after flying the Airbus A320 to more than 10 destinations around the world with 700 of flight hours under his wing.
The inspirational story of  Kugan who joined Air Asia as an office boy and has become a first officer August last year has moved even the CEO and Director of Air Asia Berhad Tan Sri Tony Fernandes to tears.
It is a dream he harboured since he was young while watching planes land and takeoff from relatively close range at the Penang International Airport.
"When I was 8 years old I accompanied my family to the airport to send my father who was traveling abroad. I saw an airplane from close range and that was when I decided I was going to be a pilot one day." Kugan the youngest of four siblings was quoted as saying by Harian Metro.
Kugan, who hails from Penang had to temporarily put his dream on hold as his family could not afford to pay the tuition fee of RM 180 ooo required for him to pursue the pilot training course. After completing his Sijil Pelajaran Malaysia (SPM) examination, he instead pursued for a Diploma in Hotel Management at a College in Penang and worked at several hotels after graduating.
His good friend who knew about his ambition invited Kugan to join low-cost airline AirAsia Bhd hoping it will open him new opportunities. Kugan who was offered the position of despatch, did not think twice before taking up the job in 2006.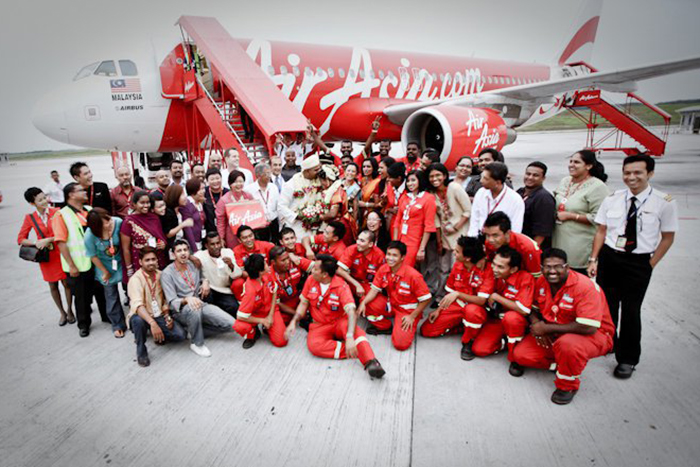 In the same year Kugan passed the exam to become a cadet pilot but wasn't allowed to proceed further due to a policy which required that he had served for at least 2 years at his current department. He continued carrying out despatch duties and delivering letters while still keeping alive his dream of becoming a pilot one day.
Throughout the 7 years, even after numerous failures Kugan never gave up and has applied 11 times and sat for 4 qualification examinations. He successfully passed all the required exams in 2013 and was accepted into Asia Pacific Flight Training (APFT) and completed his course to become a co-pilot in June last year.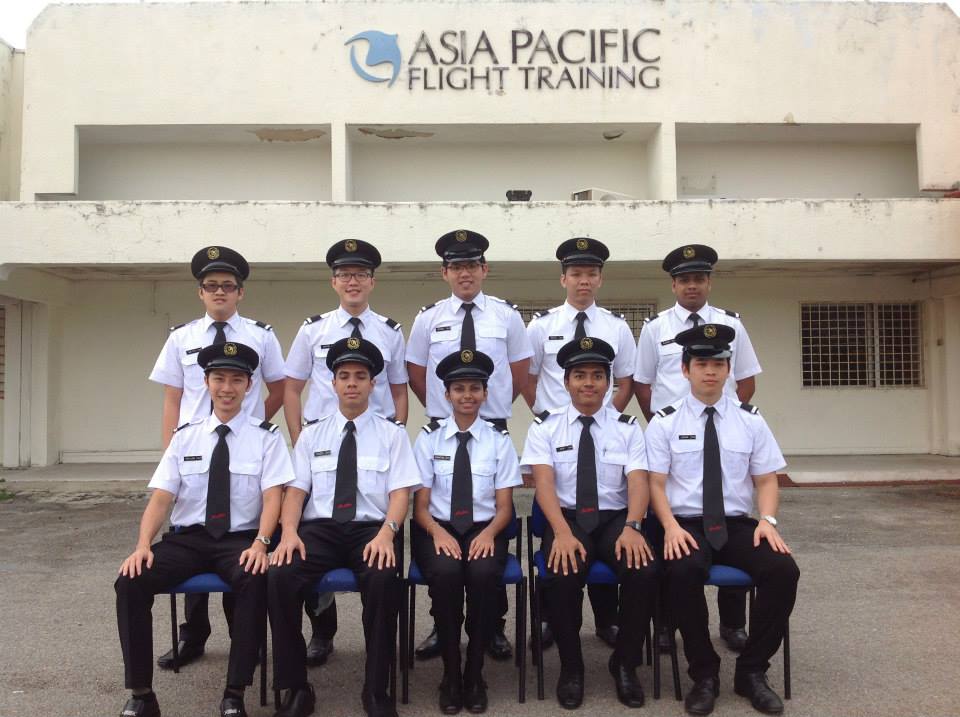 Kugan who made his first flight to Miri in August last year described he felt a combination of excitement and nervousness as he finally lived his dream.
Air Asia chief was deeply moved with Kugan's perseverance and got a little emotional during the pilots graduation ceremony recently as he specially mentioned Kugan's inspirational story in his speech.