The Chicken Rice Shop Brings New Thai Flavour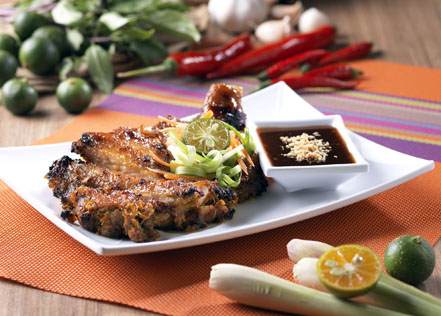 Malaysia's home grown chicken rice fast-food restaurant chain The Chicken Rice Shop (TCRS) has recently introduced a new menu item to its array of tantalizing chicken dishes to keep customers coming back for more.
This time around, TCRS has taken the Thai route with its Takhrai Chicken, now available at all restaurants nationwide.
Marinated with no less than 14 ingredients, Takhrai Chicken is bursting with rich flavors. Amongst the ingredients used in this tantalizing dish are fresh Thai chilli, garlic, lime, lemongrass and several spices. After being marinated in the delicate blend, the chicken is grilled till succulent, promising to be a feast for the senses.
Served with a hot plate of its ever popular chicken rice, the aromatic plate of tender chicken thigh is infused with lemongrass and hot phrik (Thai chili).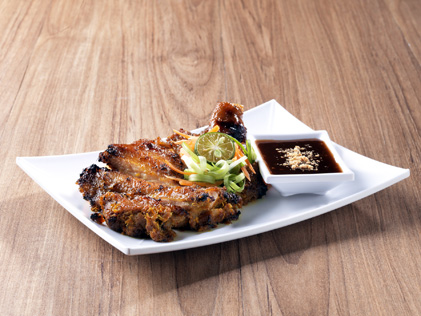 TCRS Restaurants CEO Wong Kah Lin said the restaurant constantly strives to add new offerings to keep the menu exciting and fresh.
"We are bringing a Thai twist to our already diverse menu for our customers to try this delightful new addition that is sure to take them on an unforgettable journey of authentic Thai flavours. We believe in providing value-for-money meals that enable families to dine together over simple, great-tasting dishes," she said.
Takhrai Chicken is available until May 15, 2016 and is priced at RM14.90 as an ala carte dish.
Set meals are also available for one to four persons, starting at only RM19.90 which include side dishes such as Nyonya Pai Tee, Pak Choy with oyster sauce and soup of the day, along with TCRS signature fragrant rice.
For more information on The Chicken Rice Shop, visit www.thechickenriceshop.com