Play-Doh's Celebrates 60th Anniversary at the Curve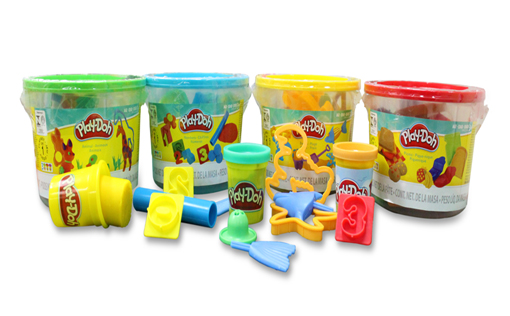 This September school holidays, Play-Doh is setting up a Birthday Fiesta to commemorate its 60th anniversary. From September 6 to 18, 2016, the Curve's Centre Court will be transformed into a wonderland of fun, featuring thematic activities sure to inspire kids to unleash their creative side.
Open to children aged 3-6 years old, there's bound to be excitement a-plenty as they squish and mould the pliable clay to create miniature masterpieces of their very own in the "Doh Much Fun" activity corners. Play-Doh's friendly mascot, the adorable Doh-Doh, will also make an appearance on Saturdays and Sundays throughout the campaign.
Jazmi Kamarudin, General Manager of the Curve, said, "We are extremely pleased to partner with Play-Doh to host their 60th anniversary here at the Curve. As a family-oriented shopping destination, we strive to create a memorable environment for visitors of all ages for each and every one of our campaigns. Given its popularity, we are confident families and kids in particular will have a great time this school holidays with Play-Doh's activities"
A Play-Doh Mini Bucket Assortment will be redeemable with a minimum spend of RM250 (RM200 for UOB Card members) in a maximum of two receipts at any outlet in the Curve. Available in four different assortments, namely Beach Mini Bucket, Picnic Mini Bucket, Animal Mini Bucket, and Numbers Mini Bucket.